Plants and Flowers for Garden areas in Partial or Light Shade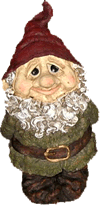 Shade is a word, which when used by gardeners can have a multitude of variations. Shade may be the dimly lit area beneath a forest of towering evergreens, or the bright but non sunny spot on the north side of another shrub. As seasons change, an area might receive more or less sun.
Is a garden which gets a few hours of morning sun, but shade during the rest of the day considered to be shade? Partial shade? Partial sun? All of these considerations must be taken into account as you make your decisions of what to plant in your shade garden. Most garden stores and nurseries will only carry a limited stock of only the most popular shade garden plants (Hostas, Ferns, Helleborus, etc...).
If you want to find the really unique and special shade garden plants, you may need to do some research to find a reasonably close nursery that specializes in shade plants and will be able to help you choose suitable shade plants for your area.
Some of the scarcer shade loving plants are truly spectacular!
Search The Garden Helper: