Bulb Planting Times, Depths, Spacing
and Growing Requirements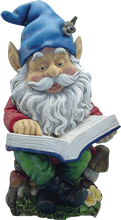 Bulbs, Corms, Tubers and Rhizomes for your Garden
Growing bulb type flowers is a very rewarding task, considering the ease of planting and the resulting flower shows.
If you didn't get exact planting directions with your bulbs, there are a few general rules of thumb that you can usually rely on when it comes planting and growing bulbs.
The pointy end always goes up! If you put the point down, your plant will still grow... but upside down. It will eventually get turned right side up and probably reward you with a crooked flower.
Plant the bulb 2-2½ times deeper than the width of the bulb. Obviously, this rule doesn't apply to surface grown plants like Amaryllis and Iris
Remove spent flowers promptly, but always allow the foliage to continue to grow until it dies back naturally. The foliage produces the nutrients needed to provide the next years flowers
Most bulbs should only be divided in early spring or the fall while they are dormant.
As a general rule, the colder your climate, the earlier you plant your spring flowering bulbs. In colder northern climates, | Plant in September or October. In warmer planting zones you may need to wait to plant bulbs until December or later.
The planting depths indicated below are to the top of the bulb, NOT the depth of the hole!
Spring Flowering Bulbs
Summer Flowering Bulbs
Fall and Winter Flowering Bulbs
Search The Garden Helper: