Drought Tolerant Plants and Flowers to Grow in your Garden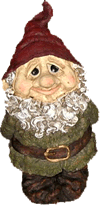 These plants are all considered to be drought tolerant. That does not mean that these plants can survive without water!
These plants have adapted themselves to be able to utilize all available moisture but they still get thirsty from time to time.
It is essential to make sure that any plant you put into your landscape receives sufficient water until it becomes well established!
Search The Garden Helper: