Calendar of Monthly of Garden Tasks And Projects
Gardening Calendars are one of best Gardening Tools!
These gardening calendars provide you with a list of all the important tasks, maintenance and projects that should be done in your garden during each given month. The timing of tasks in these monthly garden calenders were written for gardeners in USDA Zones 7 and 8. Please don't let that stop you from reading if you happen to grow your garden in a colder or hotter region.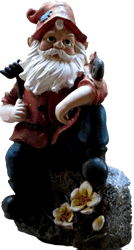 Gardening tasks are the same, no matter where you live. They are just done in a different month! Just use a calendar that is a month or two sooner or later.
Even if you do your gardening is in cooler or warmer regions, browse the months before and after the current one for reminders of anything you forgot to do, and projects that you have to look forward to. This should allow you to plan your seasonal gardening activities well in advance, keep your plants and flowers looking their very best.
Please bookmark this page and return regularly to use these calendars as one of your favorite gardening tools!
Calendar of Gardening Tasks:
Search The Garden Helper: