Strawberry plants question
Gardening Reference » Gardening in 2006
by SassyManal on April 05, 2006 05:12 AM
I have 3 strawberry plants that i have in pots. There arn't growing all the same. One plant didn't grow that much, one has lots and one has like 1. Did i do anything wrong? This is my first time doing strawberry's. thxs

by SassyManal on April 05, 2006 05:19 AM
Here are the pics of them.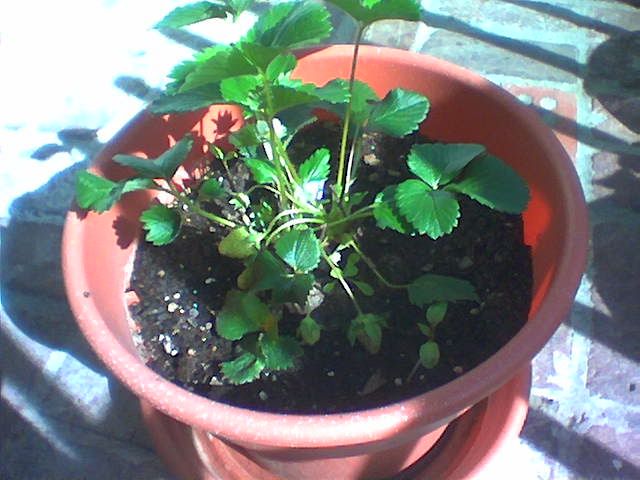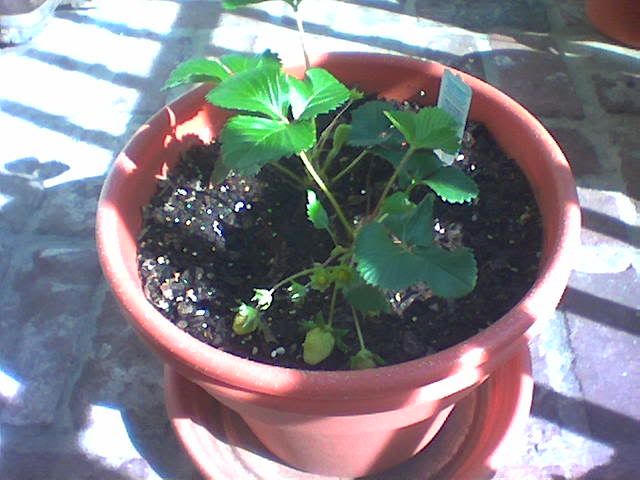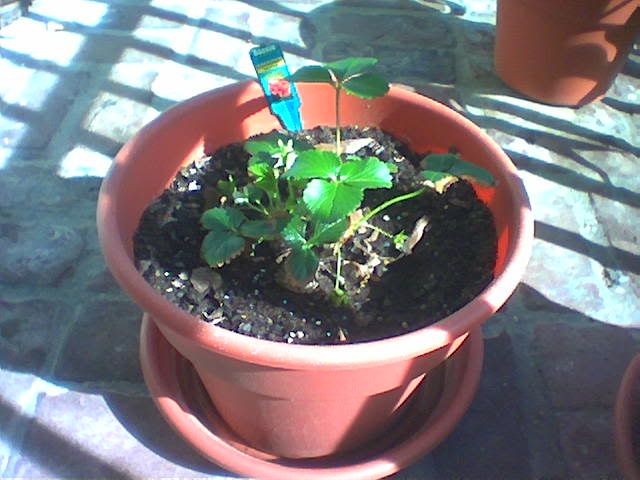 by Deborah L. on April 05, 2006 05:43 AM
I think they look great ! The last picture-that one seems to be getting more shade than the others. You might want to park them in full sun.
* * * *


by Frann on April 05, 2006 08:15 AM
'Could be the type of soil your using (?) ... strawberries grow best in a deep, sandy loam soil.

Frann
by DeepCreekLake on April 05, 2006 10:26 AM
Pinch off your blooms and runners until June- for both June bearing and everbearing. It will focus more growth on the plant then will produce a better crop of berries.
by Triss on April 05, 2006 10:39 AM
They look good to me. How long have they been in?
* * * *


We are all under the same stars... therefore we are never far apart.
by SassyManal on April 10, 2006 02:49 AM
I would say about 1month to 1 1/2 month.
Search The Garden Helper: