Are these seeds??
Gardening Reference » Gardening in 2005
by hisgal2 on July 12, 2005 03:32 AM
My lily of the valley on the hill look like this. Are these seeds? When can I take them off and store them if they are seeds?? Should I plant them now?? I'd like to use the for landscaping when we put the pond in.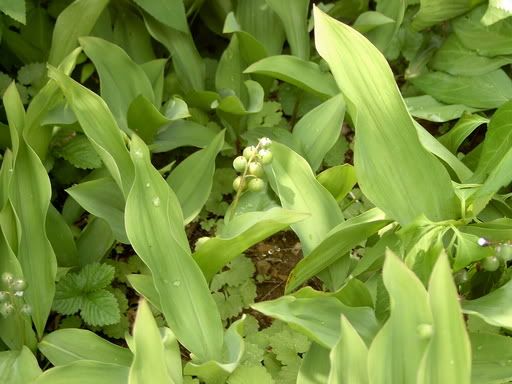 * * * *


by MaryReboakly on July 12, 2005 10:54 AM
Hey Jenn, my mom just sent me some seeds from her yard - they look like those are the seeds - but these are brown/dried looking. I know they were finished flowering when she plucked em - not sure if they turn brown first though, or what. I'll ask her next time I talk to her and letcha know when to pick em! Have yours flowered yet? If they haven't, when they do, watch for those to turn brown afterwards.
* * * *


by toot1 on July 14, 2005 10:45 AM
Probably you need to let them mature to the dry stage, then harvest them.
Similar discussions:
Search The Garden Helper: