Mr. Monkey
Willy's Place » Wallpaper of the Day
by Bill on July 20, 2003 05:37 AM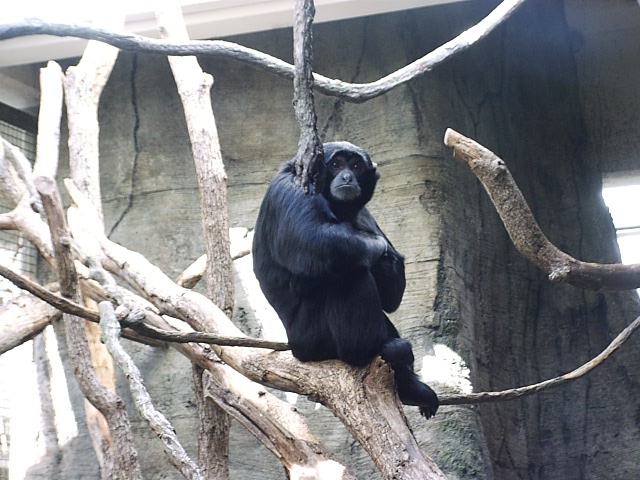 * * * *

by iowadahlia on July 20, 2003 08:28 AM
wonder what he's pouting about. thats cute thank bill
* * * *

by catlover on July 20, 2003 10:09 AM
He is sad because he can't go swingin around in Bills piece of heaven!
Catlover

* * * *



by weezie13 on July 20, 2003 08:00 PM
I think he's a bit miffed because
Bill won't share his hornitos with him!!!!
Weezie



* * * *
Weezie

Don't forget to be kind to strangers. For some who have
done this have entertained angels without realizing it.
- Bible - Hebrews 13:2







http://photobucket.com/albums/y250/weezie13/

by Bill on July 20, 2003 08:08 PM
I think we should all meet at my house for a bottle (case) of horney toes, get a lil loose,
and then we'll all go down and break him out of there!








* * * *


by weezie13 on July 20, 2003 08:36 PM
That's too funny!!!
Omg, I used to have custumers that
looked like that at closin' time!
I don't the hard stuff anymore, but
a case of Dekyper's Wilderberry Schnapps might hold through the night!!!
Now that's stuff's good for what you guys were using the strawberries and whipped creme,
Wilderberry in dark chocolate shotglasses, yum!!
Or Wilderberry and Chambord.........
Or Bailey's and Butterscotch Schnapps
(slippery nipples those were called)
Okay, I have to go to bed now, sober....lol
Weezie




* * * *
Weezie

Don't forget to be kind to strangers. For some who have
done this have entertained angels without realizing it.
- Bible - Hebrews 13:2







http://photobucket.com/albums/y250/weezie13/

Search The Garden Helper: