More Leftovers
Willy's Place » Wallpaper of the Day
by Bill on March 09, 2004 03:48 PM
Purple Tree Aeonium
Aeonium arboreum atropurpureum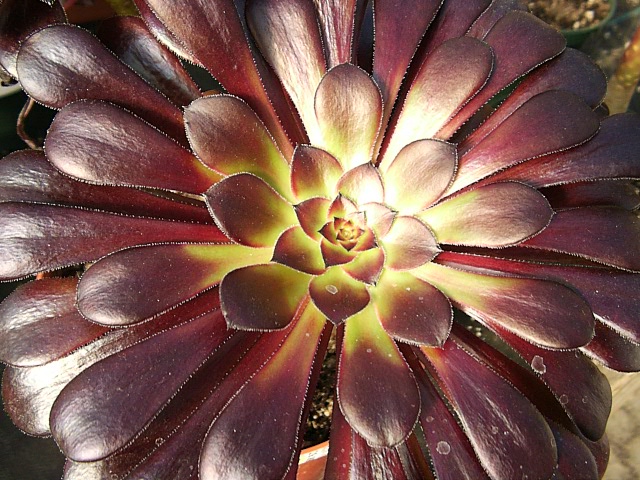 Purple Passion Vine
Gynura aurantiaca
Gynura care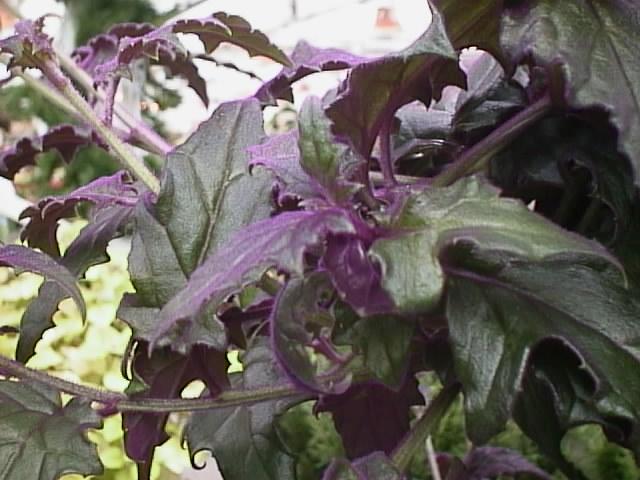 Polka Dot Plant
Hypoestes phyllostachya
Hypoestes care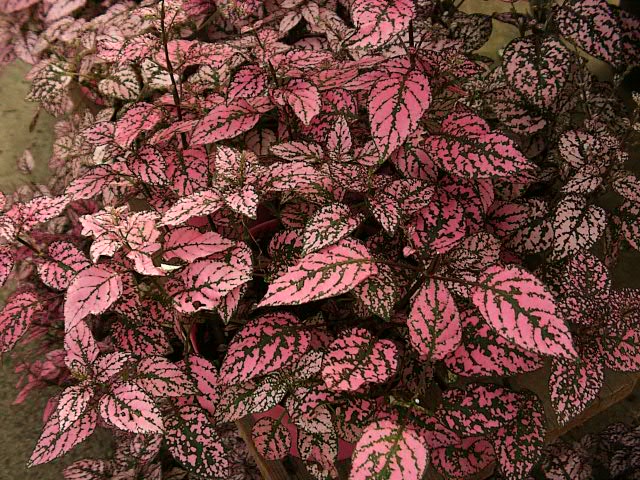 by catlover on March 09, 2004 04:04 PM
I have been looking for the first one...They have several that are big but I would rather not spend the extra money and watch it grow.....just love the deep purple. I have the green kind...same leaves etc....do you know what it is called. Couple days ago I saw the green one like mine only it was in a grouping of about 50 or 60 of them at the end of someones driveway....I had seen them in groups of 3 or 4 but never that many together. Do you happen to know how to propagate the purple one....my guess it would be the same for the green one I have.
I used to have the Polka Dot plant as a kid.

* * * *



by weezie13 on March 09, 2004 04:07 PM
Those are alll good plants!!
I love the first one,
we only get the common Hens~n~chickens here!
Very nice in deed!!!
Weezie
* * * *
Weezie
Don't forget to be kind to strangers. For some who have
done this have entertained angels without realizing it.
- Bible - Hebrews 13:2



http://photobucket.com/albums/y250/weezie13/
by Bill on March 09, 2004 04:18 PM
The green variety of the Purple Tree is simply called
Aeonium arboreum
(as far as I know...)
Both varieties are easily and quickly propagated by cuttings set into moist sand (I always preferred a sand/vermiculite mixture) Normally, I used side shoots, but if the main rosette is used for your cutting, the plant will produce a multitude of side shoots!
Propagation by cuttings
by catlover on March 09, 2004 04:34 PM
I have the sand /vermiculite/ rootone......it doesn't have side shoots so I would have to decapitate the poor thing

to make it branch. Ohhhh that's a scary thought....given Calif. weather what month do you think I should do the surgery???
Was 94 degrees here yesterday....don't know how long this freakish weather is supposed to stay.



* * * *



by Bill on March 09, 2004 04:48 PM
Up here Aeoniums are strictly a house plant... I only grew them in the greenhouses where it was a fairly constant 75 degrees. I think that you might want to wait til the temps are back down around 80 max.

Normally, Aeoniums won't send side shoots until they reach a certain size, but if you use your fingernail to nick the stem in a couple places(slightly) in a couple places, your plant will send out side branches sooner.
Maybe your neighbor (with the large grouping) would allow you to take a small cutting if you ask the nicely! (offer to trade perhaps?)
Similar discussions:
Search The Garden Helper: