Hybrid Columbines (Aquilegia)
Willy's Place » Plant Pictures and Profiles
by Bill on May 22, 2005 08:49 PM
I have twenty one Columbines (at least) growing in my gardens on Cedar Hill.
Fourteen of them are distinctly different. Some of them are named varieties, but the majority of them are hybrids that evolved here in the gardens by cross pollination and subsequent self seeding.
If possible I will identify the particular variety, otherwise you can just consider them to be Cedar Hill hybrids!
I hope that you enjoy seeing them all!

Care and cultivation of Columbines (Aquilegia spp.)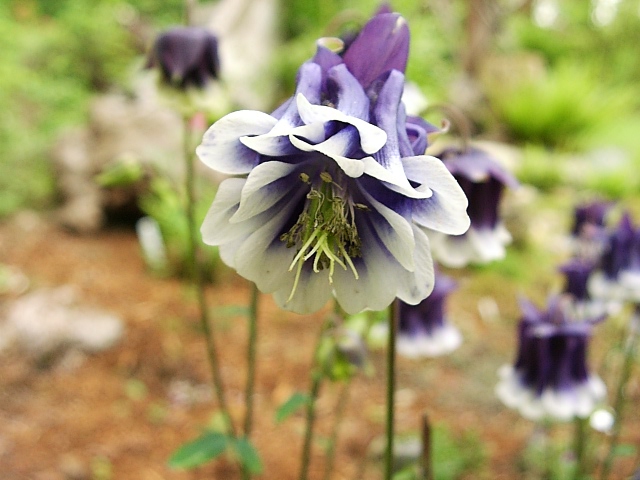 Aquilegia hybrid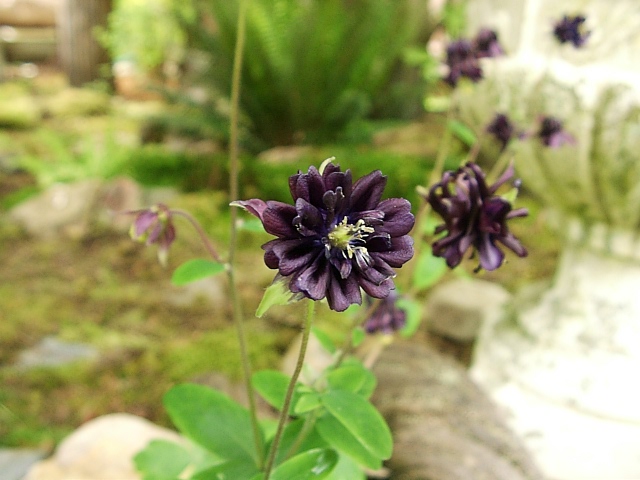 Aquilegia hybrid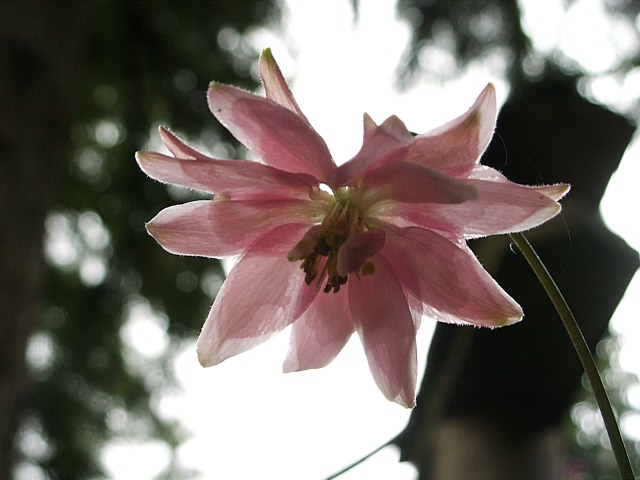 Aquilegia hybrid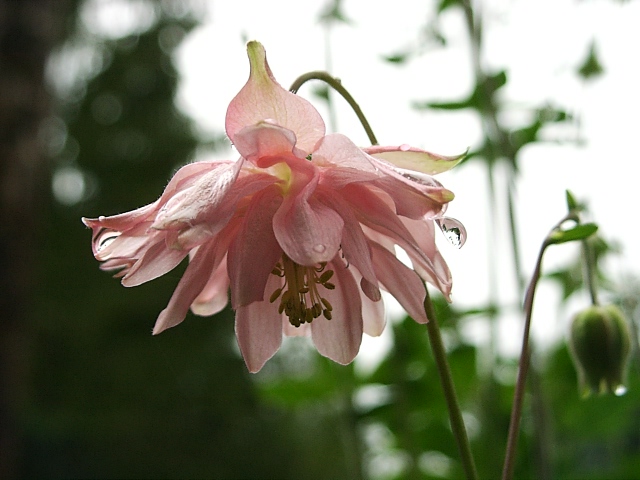 Aquilegia hybrid
More Cedar Hill Columbines
Some more Cedar Hill Columbines
Even more Cedar Hill Columbines

These are Cedar Hill flowers!
* * * *

by <Gigi> on May 22, 2005 08:54 PM
I love that last pink one!!!




Gigi
by tkhooper on May 22, 2005 09:34 PM
I like them all! And of course I want them all. But I have no place to put them all. So I'll try to get a couple more to go with the two I have and hope that at least one of them is that fairyland type.
by SuzyQ on June 03, 2005 12:55 AM
Absolutely Beautiful Photos, Bill!
I believe Columbines may be my favourite flower.

Well... Lady's Slippers are right up there too. lol
I'm a fairly new gardener and discovered them quite by accident a few years ago. I picked one up at a local greenhouse and had no idea what a delicate, strong and beautiful flower I had come across. Wow! I live in a cold climate (Zone 3a in Alberta, Canada) and it's a challenge sometimes finding what will work best. Mine are just about to open so things happen a little later here.
I had no idea there were so many varieties though until I looked at your photos! Now I'm going to hunt some more down. THANKS!

Suzy
by mimi_inthegarden on October 23, 2005 10:31 AM
I firts found Columbine after what happened with the kids. Got some Mckana seeds from someone on ebay. made my first memorial garden. For the kids that lost their lives. well, after I saw how wonderful they were. it became an obsession? to find each and every kind there are. Did pretty well too. Then. we just moved a month ago. So. I am trying to gather them all up. Cant leave them behind. they will be orphans.
by 4Ruddy on November 11, 2005 10:35 PM
This may be a crazy question Mr. Bill...but on the seed packet I just received...are they a specific color...or a mixture?
I love the pic of the red one (that actually looks more orange to me)...
* * * *


Happiness, like a dessert so sweet.
May life give you more than you can ever eat...
***

***
by Bill on November 11, 2005 10:58 PM
The seed packs contain a mixture of seeds from all of the Columbines that I have growing here...
I collected the seeds all season long and kept them in a box.
(There were a LOT of seeds in that box!)
Just before I packaged them I mixed them well.
Hopefully,
(in theory anyway)
that will give you a large collection of all the different colors I have, plus a new hybrid or two....

* * * *

by 4Ruddy on November 12, 2005 12:41 AM
Well...I am SO excited to see what comes up!
You know, gardening in itself is a great joy...but when you can walk out in your garden and say...this plant came from my frind in Florida, this flower came from Cedar Hill, this one came from my friend in Kentucky..and Georgia..and ..and on & on......it just brings a whole new sentimental value to the wonderful miracle the garden already offers!
* * * *


Happiness, like a dessert so sweet.
May life give you more than you can ever eat...
***

***
by cinta on November 13, 2005 11:35 AM
by afgreyparrot on November 13, 2005 11:49 AM
You can't buy 'em...but if you donate at least $5 to the
Relay For Life
you get a pack of Bill's seeds...autographed by Wild Willy!

Cindy
* * * *



Buckle up! It makes it harder for the aliens to suck you out of your car!
by Bill on November 13, 2005 12:28 PM
I just erased 3 of the slash marks next to your name Cindy!
Thank you...

* * * *

by cinta on November 14, 2005 01:15 PM
Thank you. This is great I can donate to a good cause and have the opportunity to grow those lovely Cedar Hill plants.
* * * *
http://www.flickr.com/photos/audwoman/
If you want the rainbow you have to put up with the rain!!
by gingerette on July 04, 2006 02:56 PM
Beautiful plants!
by penny in ontario on July 05, 2006 06:34 AM
by SpringFever on July 10, 2006 03:37 AM
Is it true the plants only last 4 years?? I Had a very beautiful one and it didn't bloom this year and I don't want to lose it

I did however plant ALL of the ones from Bill and I am affraid the flood washed them Away

I thought it would be cool to have a columbine forrest in my yard..
* * * *


Tonight I am having friends for dinner... Hanibal Lector
My Album
Similar discussions:
Search The Garden Helper: