Yellow Corydalis (Corydalis lutea)
Willy's Place » Plant Pictures and Profiles
by Bill on November 22, 2004 03:56 PM

Yellow Corydalis
(Corydalis lutea )
is a short lived perennial wildflower which is hardy in
USDA zones 5-8.
Yellow Corydalis should be planted in full sun but will tolerate light shade. They prefer moist, well draining, slightly alkaline
(pH 7.0)
soil.
Corydalis lutea forms twenty four inch diameter mounds of light green, fern like foliage, growing to fifteen inches tall. The bright yellow, 1-2 inch flowers begin to appear in May and will continue until the first frosts of Fall. The plants resent being moved or divided once they have become established but they are prolific self-seeders which will provide you with plenty of seedlings which can be transplanted in early spring.
How to Grow and Care for Corydalis plants
Corydalis lutea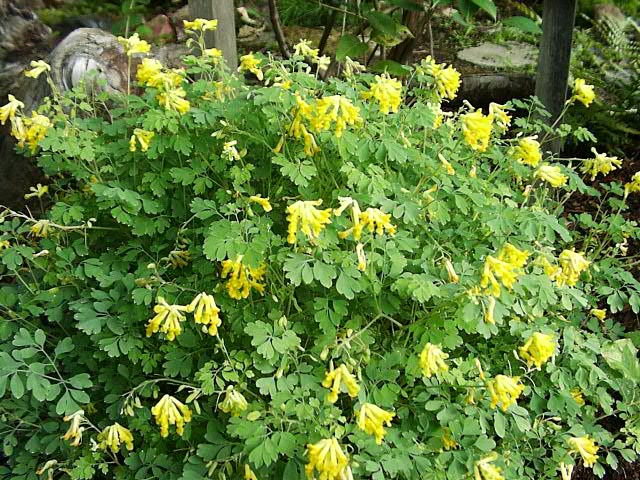 These are Cedar Hill flowers!
* * * *

by gardenmom32210 on November 22, 2004 04:00 PM
Those are gorgeous,Bill


Since you specified yellow,does that mean it comes in other colors too?
G-Mom

by Bill on November 22, 2004 06:38 PM
Weezie has a purple
Corydalis cava
(I haven't seen one of those...)
I have a pretty blue
Corydalis flexuosa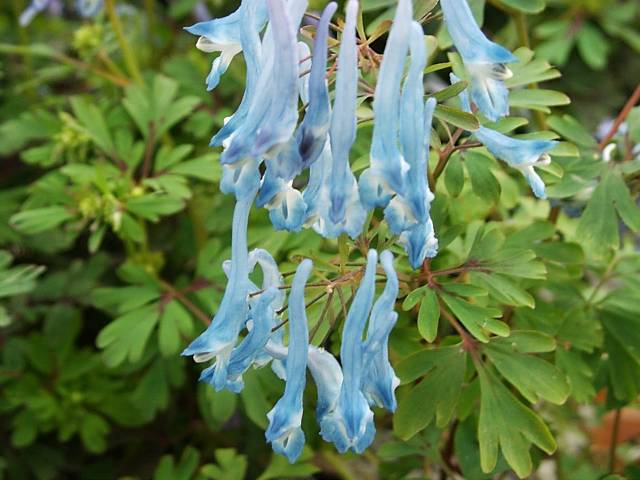 and a pretty pink
Corydalis scouleri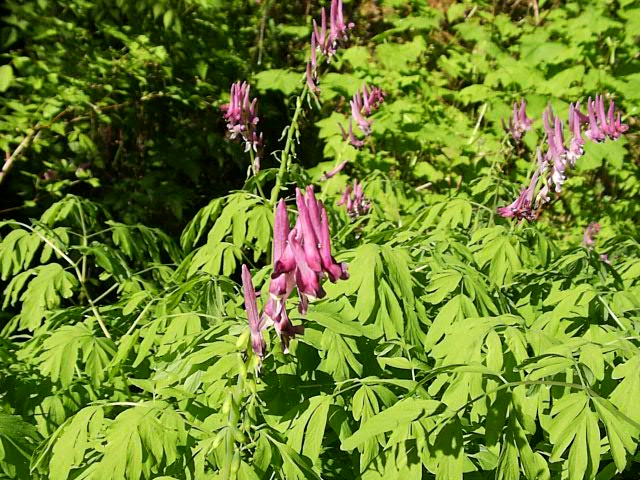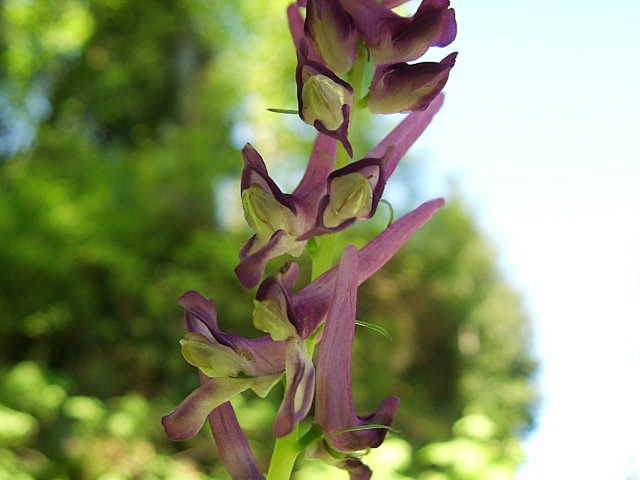 These are Cedar Hill flowers!
* * * *

by gardenmom32210 on November 22, 2004 06:47 PM
Blue's my favorite color!! I love the pink and yellow combo...its so pretty

Weezie...I'd love to see your purple ones.
G-Mom

by weezie13 on November 22, 2004 06:58 PM
Didn't have a digital camera *or any camera
for that fact* when I had them.


They were a fun plant for me,
I said in an earlier post, how long they bloomed.
Now it may have been a fluke with the particular season, it was an extremely wet spring and I attribute that to the length of the bloom...
I think when it was cooler and moist, they did great, as soon as the hot time of summer came
they started to wane..
I had originally wanted the blue..
but it ended up being the purple, but
was happy with it...
Weezie
* * * *
Weezie
Don't forget to be kind to strangers. For some who have
done this have entertained angels without realizing it.
- Bible - Hebrews 13:2



http://photobucket.com/albums/y250/weezie13/
by Carly on July 10, 2005 07:03 PM
That's why hesitate about tossing something out - even if it's possibly an obnoxious weed - I always pluck them and poke them in somewhere else to see what they'll do.
Maybe 1% of the time I'm delighted and it's worth it.
Good luck with these. They look very nice.
* * * *

When sorting seeds, do not whistle.
Search The Garden Helper: