dried flowers
Gardening Reference » Gardening in 2004
by htanguay on September 25, 2004 11:17 PM
I am thinking about starting to grow my own fruits and veggies. I am also in the process of starting my own business making homemade soaps and candles, etc... For this I need dried flowers. Would it be worth my effort to grow my own plants/flowers to dry myself or should I just buy them?

* * * *
Have a good day!

Heidi

by loz on September 26, 2004 06:14 AM
That's so great that you are starting your own business

.....I would think that it would depend on a few things......First of all--time.....I mean growing a lot of flowers for drying will eat up a good bit of your time caring for them and going through the process of drying them....but on the other hand you could grow from seed instead of buying them.....buying seeds would probably save you a lot of money since they are so cheap.......it sounds like it will be a fantastic little business though, something I could see myself doing. I hope you figure it all out and your business takes off.

laura

by afgreyparrot on September 26, 2004 06:36 AM
Heidi...
I dry my flowers , and it's SOOO easy and will save you a ton of money!
Here is just a sample of what I've dried this summer..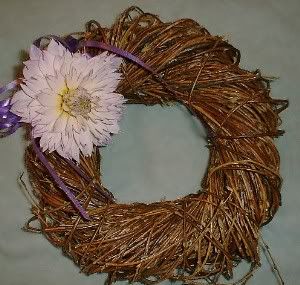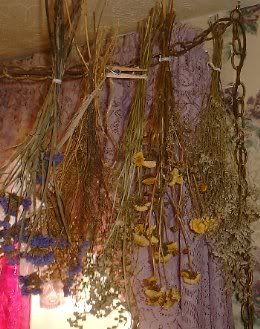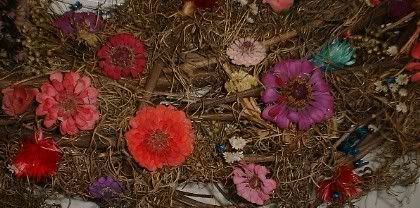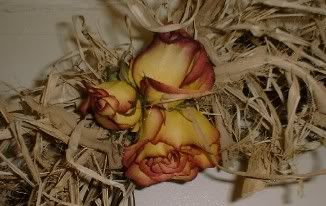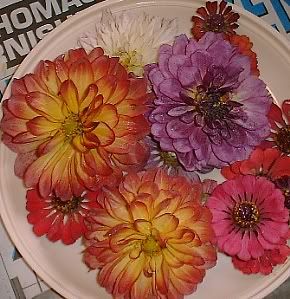 Use silica gel mostly, but dry some by just hanging upside down.
* * * *



Buckle up! It makes it harder for the aliens to suck you out of your car!
by loz on September 26, 2004 06:43 AM
Wow Cindy.....that's great.....I never really thought about drying my own flowers before but after seeing your pictures I'm thinking I should.......it's like a little lightbulb just went off in my head........glad you shared your pictures.

by weezie13 on September 26, 2004 06:53 AM




* * * *
Weezie
Don't forget to be kind to strangers. For some who have
done this have entertained angels without realizing it.
- Bible - Hebrews 13:2



http://photobucket.com/albums/y250/weezie13/
by sidheblooms on September 26, 2004 08:15 AM
Hi heidi!
thats going to be soo much fun for you and good luck in the buisness! for encouraging thoughts..i ONLY buy handmade soaps and condles and such..and frequent all the farm markets for buying gifts for those close to me! Good Luck!

there are lots of flowers which you can grow which will help you in this. also if you have some freinds with gardens..you can see if they could let you snip some blooms. i know that candles rolled in lavender nibs are amazing..and that a violets are very generous with petals. you definatly want to keep the costs down, yet it may be a good idea to go to your local florist for some of their dried petals.
wow!! grep parrot...i LOVE your dahlias!! i have never seen any so well preserved before!! that is the result of silica gel? i too dry flowers...only air dry though. if i had known you can do dahilas so perfectly...yummy! and roses are my FAVORITE! this year i dried a peony..a dark pink one..it turned out great! also i dried many hydrenga blooms. i have a press and i am forever nipping bloosoms from the gardens i work in. i built myself a big flower/leaf press..large enough for a horse chestnut leaf. this winter i will be busy making homemade paper with my petals.
the fun never stops when yer one with the sun!
* * * *
HAPPINESS is when what you think, what you say and what you do are in harmony. ~ Ghandi
by melcon6 on September 26, 2004 08:53 PM
Good Luck with the biz!

I'm also starting a business next spring. As far as your own plants , if your business is at your home or you can have gardens at your business just an hour or two 3-4 times a week should be enough. Put down some weed block and mulch too keep weeds down. Here's some easy things to grow for soaps
Calendula
Lavender
lemon grass
Mint
Eucalyptus
I'm sure there's lots more but these are easy ones (Especially if I can grow them). I grow all these except for lemon grass but I don't make anything. I have a friend who I give my stuff to in exchange for her soaps.
* * * *

HAPPY BIRTHDAY CINDY!!!!!!!
by afgreyparrot on September 26, 2004 08:58 PM
quote:

---

that is the result of silica gel?

---
Yep! I love the stuff. And it lasts forever! Just put it in the oven for awhile when it turns pink/white and take it out when it turns blue again. Cha-ching! It takes seveal days to dry flowers, some over a week. But, if you are impatient
you can dry them in silica gel in the microwave. They don't keep the color very good when they are nuked, so I always just fill a big plastic bowl up with gel and flowers and shove it under the couch for a week or so.
Cindy
* * * *



Buckle up! It makes it harder for the aliens to suck you out of your car!
Similar discussions:
Search The Garden Helper: