Back to Bromeliads
Willy's Place » Plant Pictures and Profiles
by Bill on November 29, 2003 02:01 PM
Aechmea fasciata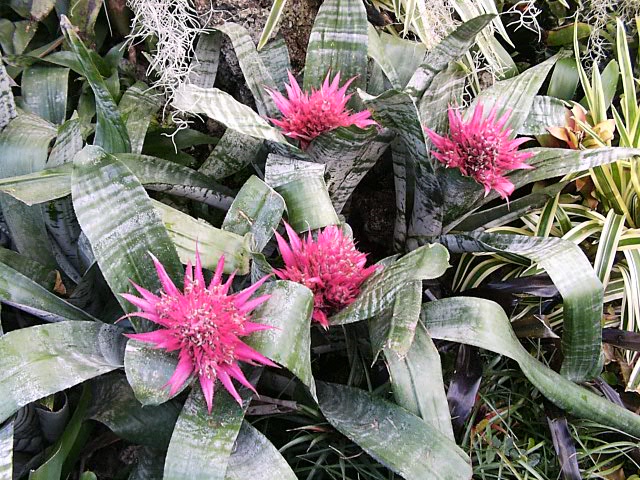 Aechmea racinae
Unidentified bromeliads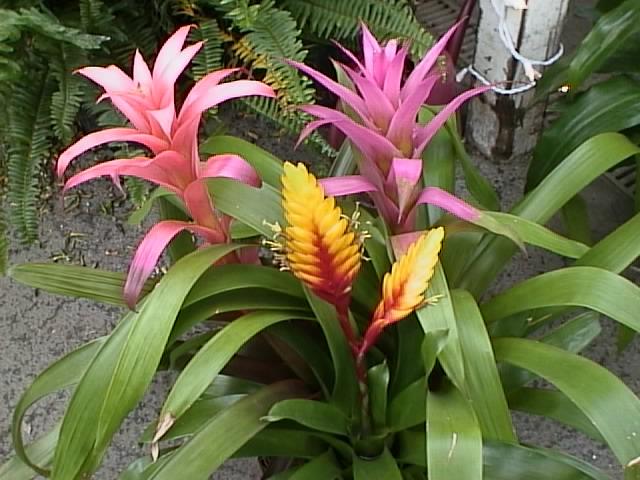 * * * *

by Jiffymouse on November 29, 2003 05:04 PM
Beautiful Bill! a bromeliad is the only plant that I just killed for lack of knowlege! one day I will try again.
by catlover on November 29, 2003 07:22 PM
Oh .....can't wait for my 2 new little brom guys to bloom to find out what they are. Got them for $1.00 a piece at my garden club. You would think they would put the names......! Going to have to fight the crowds and get myself a digital camera so you can all help i.d. my plants!

Thanks Bill for perking my curiousity!



Just wanted to let you know that it is great you are taking pix of the whole plant as well as the blooms. That way we can see how big the plant gets and what it is supposed to look like.

* * * *



Search The Garden Helper: