Ferns
Willy's Place » Plant Pictures and Profiles
by Bill on January 26, 2004 12:33 PM
How to Grow and Care for Hardy Ferns in your Garden
Tassle Fern
Polystichum polyblepharum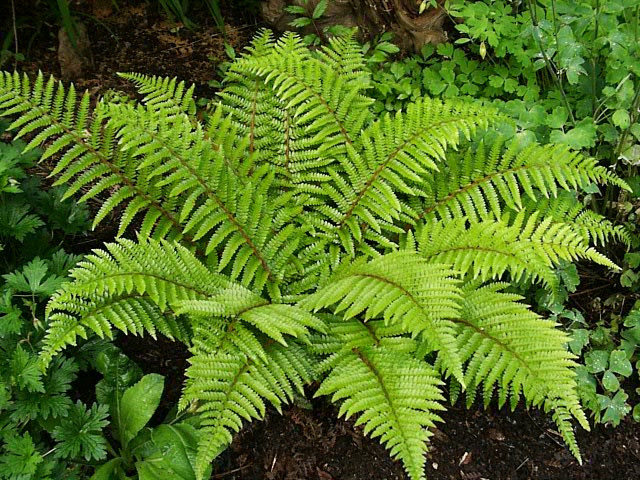 Licorice Fern
Polypodium glycyrrhiza
(The rhizomous roots have a licorice scent and flavor)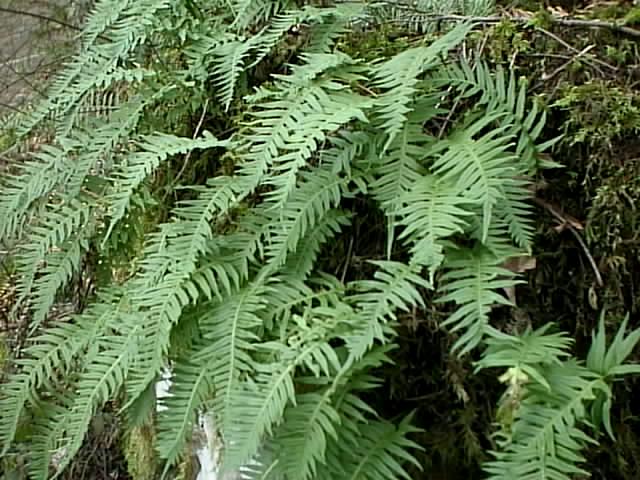 Oak Fern
Gymnocarpium dryopteris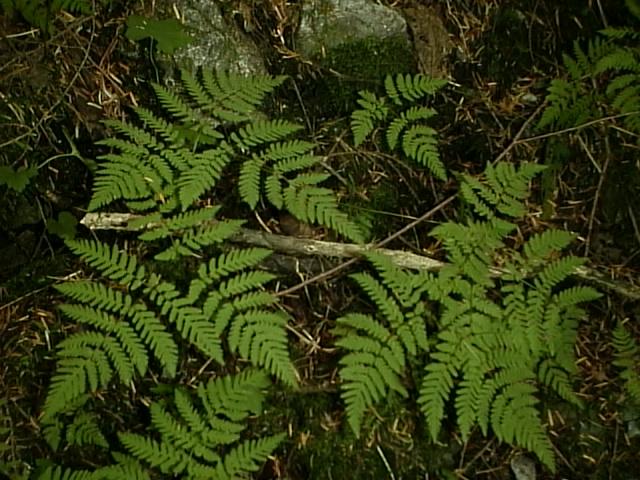 These are Cedar Hill ferns!
* * * *

by Phil and Laura on January 26, 2004 02:31 PM
Nice pics Bill, can't wait till the woods around here look like that again, of course, then The time is sooo taken by...gardening!!!

by Jillie on January 26, 2004 03:18 PM
Okay, Bill! You've posted my favorite plants (after succulents). Ah, I LOVE ferns! Beautious!

* * * *


by catlover on January 26, 2004 05:42 PM
Bill: Fern identification please!!!

Is that a maiden hair in first pix upper right hand corner?
I'm with Jillie...ferns are my second favorite....I have several different kinds planted next to my front door nestled around a water fountain and accented with begonias and impatients!
What a combo ferns, cactus, and succulents!

* * * *



by Bill on January 26, 2004 08:19 PM
I couldn't find the name tag for the first fern... it's buried somewhere under the snow!

It's a Columbine that you see in the top corner of the first photo....
* * * *

by catlover on January 26, 2004 09:13 PM
Thought it was a maiden hair on mulch steroids!!!
Thanks for the ID's!

Now how do you know the licorice fern rhizome roots taste like licorice????

* * * *



by Bill on January 26, 2004 09:33 PM
I've nibbled on them many times while I was out hiking! It's not something I'd try to make a meal out of, but hey.... they're not bad...

* * * *

by Bill on February 21, 2004 02:07 AM

Yoo Hooo... Karen, I found the name of that fern. It's a
Polystichum polyblepharum!
(Tassle Fern)

by rue anemone on February 23, 2004 12:33 AM
Wonderful fern pictures! That Tassel fern ir gorgeous!
* * * *


Search The Garden Helper: