Forsythe pot success!
Gardening Reference » Gardening in 2006
by netwiz on September 17, 2006 09:20 AM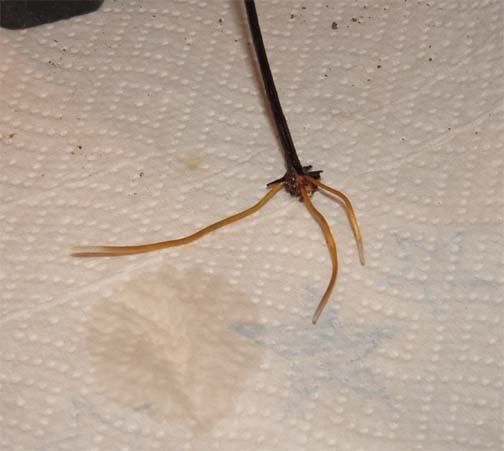 I am amazed at how fast my clematis cutting rooted! The cutting had been in a glass of water since June so it may have been on the verge of rooting anyhow... but, I also have several pathos cuttings in the pot that now have roots starting too. I only made the forsythe pot 11 days ago!
Thank you kennyso for posting the directions. It will make a HUGE difference in propagating my plants.

Joanne
by kennyso on September 17, 2006 10:29 AM
Glad it worked out for you!
* * * *


Blessed are the meek, for they shall possess the earth
My Website
My Blog
Search The Garden Helper: