help with opuntia
Gardening Reference » Gardening in 2006
by lucas on September 20, 2006 08:48 AM
Hi... i am having a problem with my Opuntia cactus. I hope you might be able to help me with my beloved cactus. I erroneously overwatered it
and now the ears are sagging. I already had to remove part of the root of one ear. Is there any way to save this treasured cactus?

Thanks in advance!
by comfrey on September 20, 2006 09:38 AM
Someone else will be along and proable give you a better answer, But have you repotted it with dry soil. If its not to late, that will help just getting it out of the water logged soil. Do you have a picture of it that you could post?
* * * *


by lucas on September 20, 2006 11:30 AM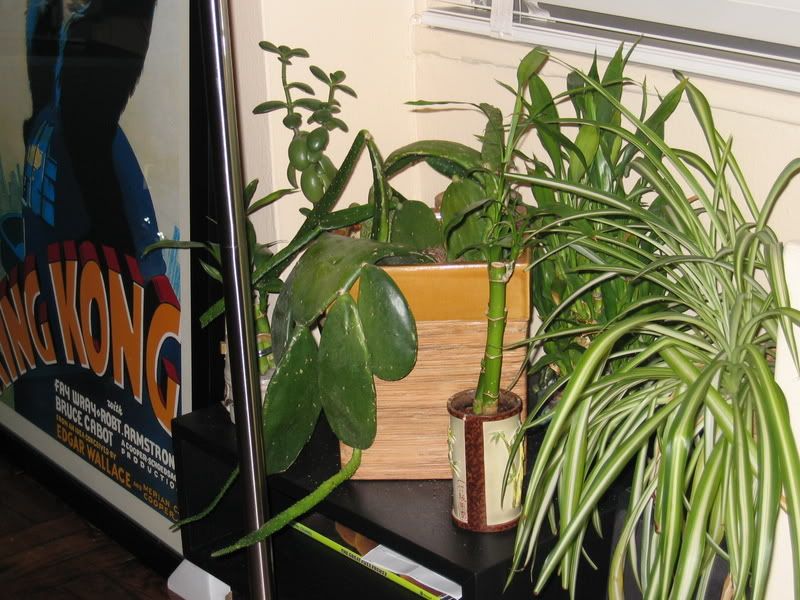 by dodge on September 28, 2006 08:14 AM
Lucas
Does the flower pot have a hole at the bottom for drainage?
Cactus soil must have sand mixed in it. You dont water them often....Say once a month, and then nothing......
Mix bonemeal in the soil....it love bonemeal.
Mine live under neglect .....I just mixed garden soil with sand and bonemeal......Put it into a clay pot.....However the other one is in a shiny pot with no drainage..Cause they were seeds I germinated and didnt transplant.
dodge

* * * *

''''Those who live in the Lord Never See Each Other For The Last Time!''''
Similar discussions:
Search The Garden Helper: