Episode # 4... Another History Lesson!
Willy's Place » The Further Misadventures of Wild Willy
by Bill on January 06, 2004 03:22 PM

Just a Little More History...
From the fossils I've found here, I can tell you that thousands of years ago there were primarily deciduous trees growing around here. They apppeared to be some type of Willows and a variety of Maple with very small leaves, but that's pretty much all that I can tell you about that period of time...
Around the time that Columbus set sail, a forest of Douglas Fir and Western Red Cedars began to grow here. The forest grew and thrived, unscathed until the late 1800's when a forest fire raveged the hills around here, killing most of the ancient beauties where they stood....
In 1920, the first loggers arrived at Cedar Hill, intent on salvaging the millions of feet of lumber that stood here sadly as a monument to the fire...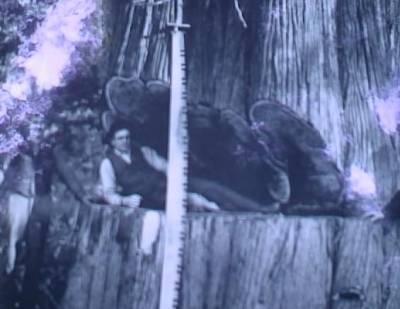 Back in those days, the loggers were only interested in the very best quality of logs. Because of that, when they were finished with their work they left behind many giant logs for me to deal with sixty years later. For several years I bemoaned this terrible waste, and harbored ill feelings towards the loggers. In the past decade or so, however, I began to look at these massive logs as an asset, an art form, and as evidence that documents a large part of the history of my mountain...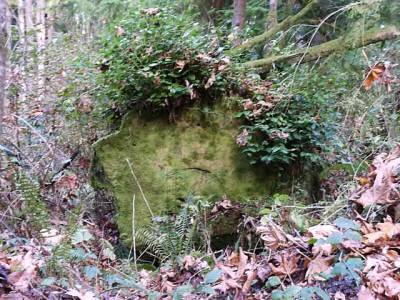 The log in the above photo is eight foot in diameter and twelve feet in length. It is one of four nearly identical logs which were left behind in the bogs. A count of the rings told me that this particular tree began to grow in the early 1400's. Elsewhere on the property there are several six to seven foot diameter logs that range from sixty to a hundred feet in length. You will also find a lot of ancient stumps which remained behind to act as "nurse logs" to a new generation of trees, berries and brush as well as providing homes to the critters which inhabit the forest here.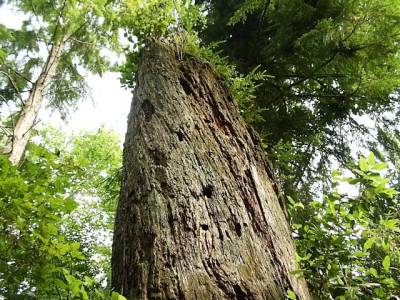 In 1972, the loggers once again converged on my mountain. Luckily for me, the laws of the time required that the loggers leave ten percent of the standing trees behind to act as seed trees. They did cut a lot of my trees here in '72, but for some reason, the majority of the trees of Cedar hill were designated to be the seed trees for this entire area. :-)
Today, as I wander through my forest I enjoy all the remaining ancient logs and stumps, the hundreds of eighty foot tall, eighty-five year old trees, and the thousands of smaller trees and seedlings that are once again thriving, and reaching for the sky!
One of the wishes and dreams that I've had ever since I came to my hill is to go back in time and wander around the forest, the way it was before that horrible fire of the 1800's did it's best to destroy this Garden of Eden!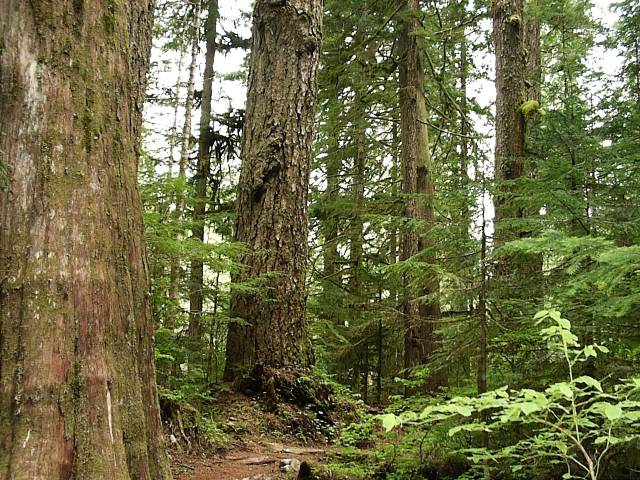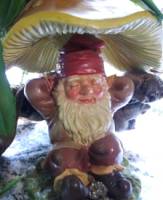 * * * *

by Jillie on January 06, 2004 03:36 PM
Willy, you have managed to transport me. Your forest is magic.....

* * * *


by Jiffymouse on January 06, 2004 06:31 PM
truly awesome

and magic to boot!

by weezie13 on January 07, 2004 04:19 AM
Enchanting!!!!


* * * *
Weezie
Don't forget to be kind to strangers. For some who have
done this have entertained angels without realizing it.
- Bible - Hebrews 13:2



http://photobucket.com/albums/y250/weezie13/
by catlover on January 07, 2004 05:47 PM
Ohhhh man I could wander around in there for months! It is sure nice to know someone is interested in keeping a bit of history for the next generations to come!
Hey Bill....what ever happened to that BEAR

you ran across awhile back?


* * * *



by Flower on January 07, 2004 06:56 PM
Those trees are wonderful!
* * * *

by Wild Willy on March 15, 2004 05:31 AM
up
by Sue Z on March 09, 2005 06:22 PM
"I began to look at these massive logs as an asset, an art form, and as evidence that documents a large part of the history of my mountain..."

Tell me more ... tell me more.

Sue Z


* * * *

"WHEN IN DOUBT ... DON'T"
Similar discussions:
Search The Garden Helper: