Paper Daisys (Bracteantha bracteata)
Willy's Place » Plant Pictures and Profiles
by Bill on May 16, 2004 04:45 PM
The Paper Daisy is a flower with many names. It is also known as a Strawflower or an Everlasting Daisy.
Botanically it is called
Bracteantha bracteata
or
Helichrysum bracteatum.

Paper Daisys are generally considered to be an annual, but are actually a short lived perennial in USDA zones 10-11. They are native to the Australian Outback where they grow to a height of 2-3 feet with a 24 inch spread.
Paper Daisys need moist, but well drained soil. They should be grown in full sun or partial shade and fed monthly with a low phosphorus fertilizer
(low second analysis number)
. They can be propagated by cuttings or from seed which should be sown indoors 6-8 weeks before the last expected frost, and planted in the garden once the soil warms to about 55ºF.
Strawflowers are great for cut or dried flowers (pinch off side shoots to encourage larger blooms). For dried flower arrangements, they should be cut just as they begin to open, then dried head down, hanging by the stem in a shady dry area for a couple of weeks.
Bracteantha bracteata "Orange Blaze"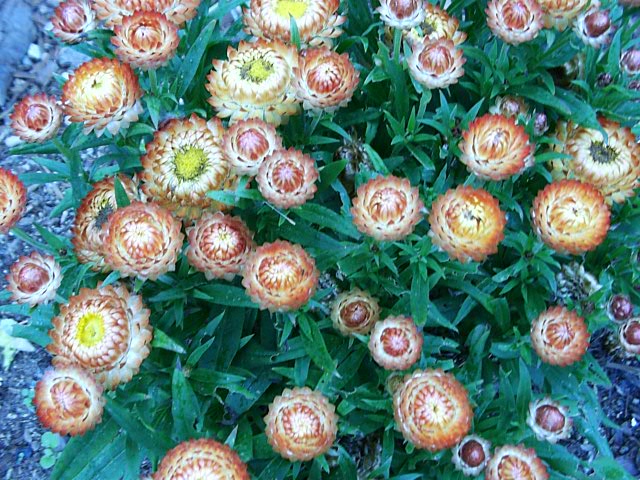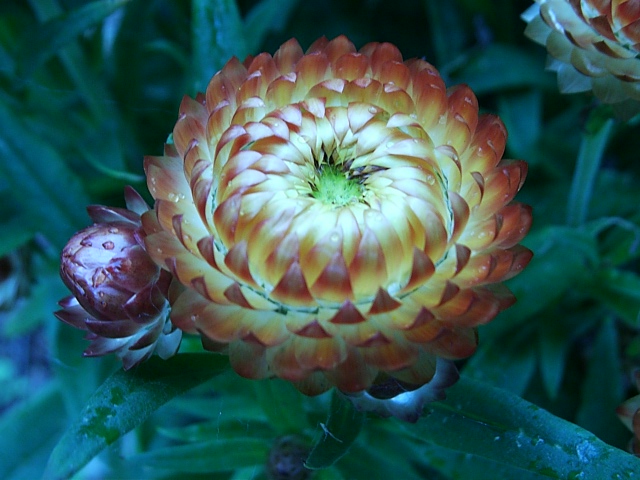 Bracteantha bracteata "Pink Glow"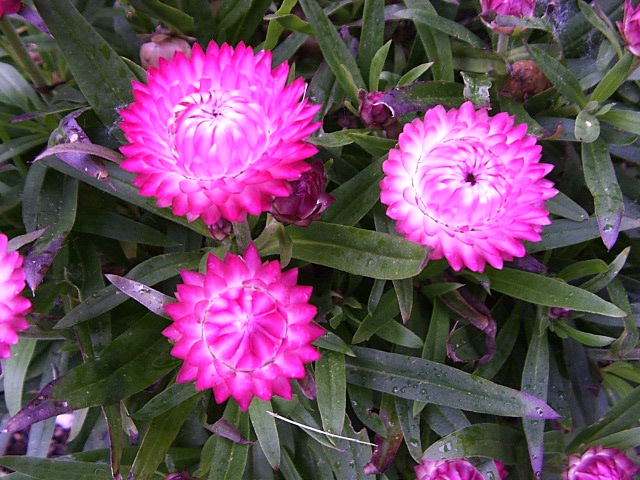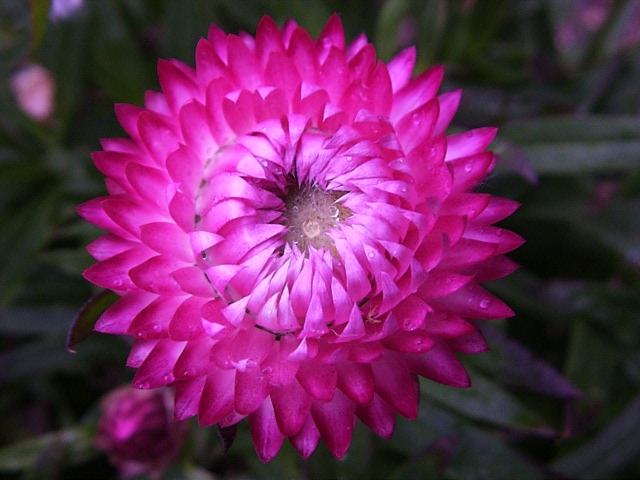 These are Cedar Hill flowers!
by Chrissy on May 16, 2004 05:49 PM
Those are gorgeous Bill

* * * *

z5b
by loz on May 16, 2004 07:39 PM
Awesome pics......I love the pink ones!

Search The Garden Helper: