Red Twig Dogwood (Cornus stolonifera)
Willy's Place » Plant Pictures and Profiles
by Bill on May 12, 2004 06:07 PM
Red Twig Dogwood aka: Red Osier Dogwood
Cornus stolonifera

The Red Twig Dogwood is native to most of the northern United States and Canada. Most varieties are hardy to USDA zone 3. It prefers full sun but will tolerate partial shade as well. Red Twigs grow best in moist, humus soil.
Red Twig Dogwoods form multi-stemmed shrubs which can grow to 15 feet.
The white blooms appear in the Spring.
How to Grow and Care for Red Twig Dogwood Trees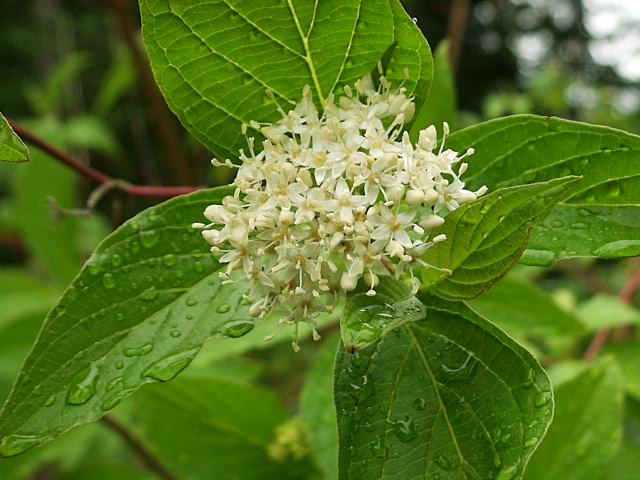 The white berries appear in late Summer and provide a treat for the birds.
In the Fall, the foliage turns to a deep crimson red.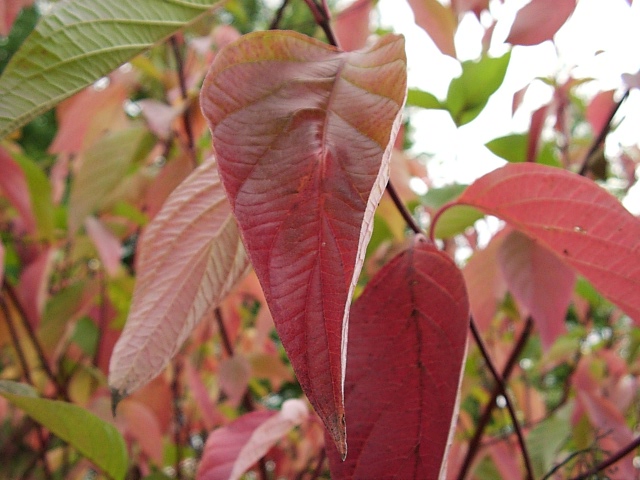 During the Winter, after the leaves drop, the stems turn bright red, creating a dramatic silouette in the garden!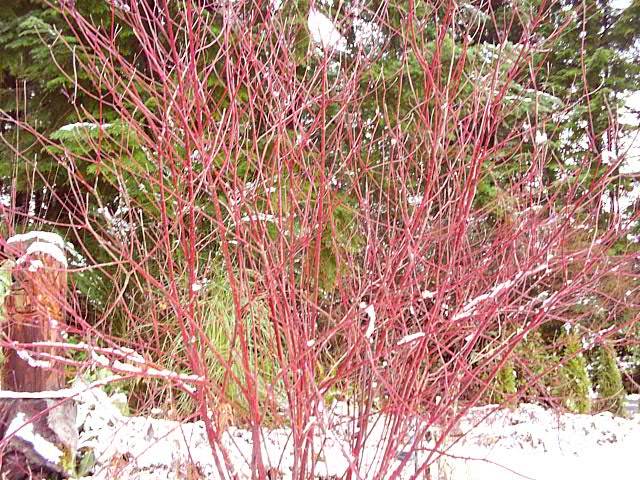 This is a Cedar Hill tree!
by Phil and Laura on May 13, 2004 12:16 AM
Got Em Here Too Bill, Love the winter color
by catlover on May 17, 2004 02:49 AM
Wow ....what a beautiful tree/bush.
I love the way you took succession pix. Great idea....you must of been thinking ahead on that one!!!

Do Dogwoods have a nice fragrance?

* * * *



by Bill on May 17, 2004 03:01 AM
LOL.... Ya know, I really can't remember! How embarassing is that?

Search The Garden Helper: