Clematis 'Anna Karolina'
Willy's Place » Plant Pictures and Profiles
by Bill on May 28, 2004 03:19 PM
Clematis 'Anna Karolina'
produces large (5"-6") white flowers on six to nine foot vines in late Spring and then again in late Summer.
Clematis 'Anna Karolina'
should be pruned to a height of 36-48 inches in late winter.
This variety of Clematis is hardy in USDA zones 4-9.
Care and Culture of Clematis Plants
SLOW LOADING PIX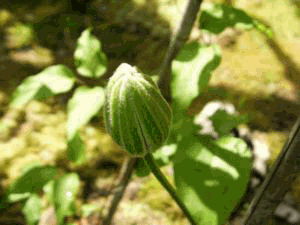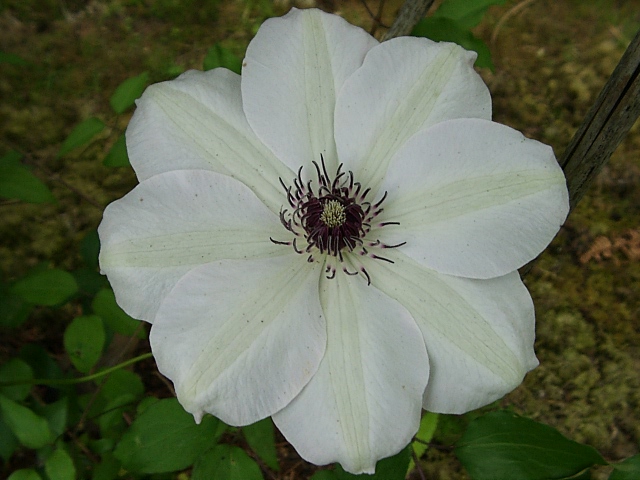 These is a Cedar Hill flower!
by Chrissy on May 28, 2004 03:34 PM
Gorgeous Bill!! Clematis is my favorite of all flowers. I have several types growing in my yard. I have loved them since I was a small child & my grandmother had a Jackmanii growing on her home.
* * * *

z5b
by weezie13 on May 29, 2004 05:33 PM
Very Nice Flower
Annnnnnnnnnnnnnd
Very Cool Picture!!!!!!!!!!
Great Idea!!

Weezie
* * * *
Weezie
Don't forget to be kind to strangers. For some who have
done this have entertained angels without realizing it.
- Bible - Hebrews 13:2



http://photobucket.com/albums/y250/weezie13/
by catlover on July 21, 2004 07:18 AM
Awesome image of the clematis opening.



* * * *



Search The Garden Helper: