Siberian Iris (Iris siberica)
Willy's Place » Plant Pictures and Profiles
by Bill on May 29, 2004 08:25 PM
Siberian Iris
(Iris siberica)
How to grow and care for Siberian Iris plants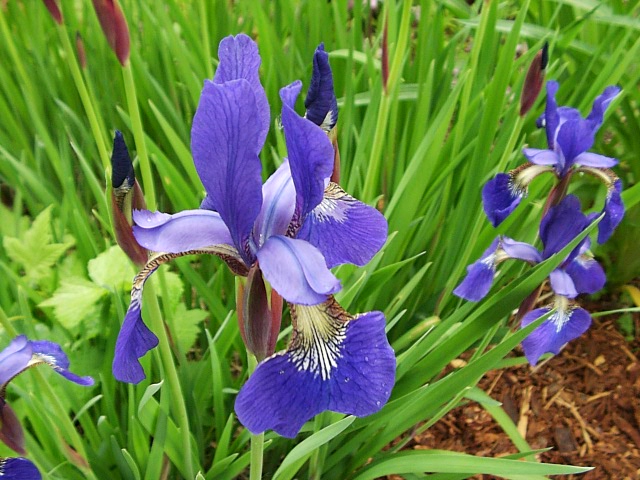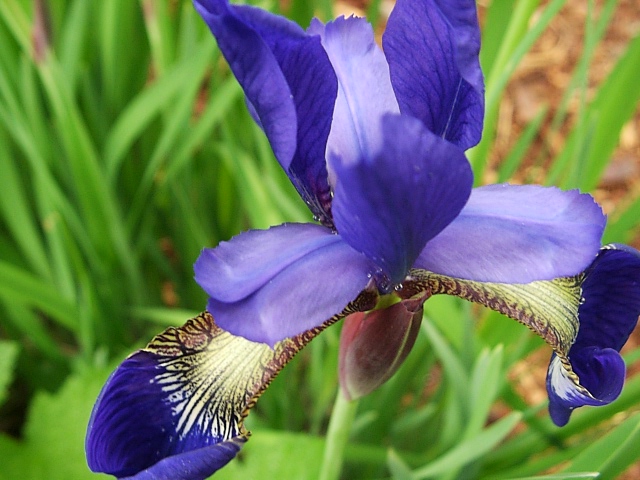 This is a Cedar Hill flower!
by catlover on May 29, 2004 08:44 PM
Awesome color....that blue is really brilliant!



* * * *



by cs on May 18, 2006 10:24 PM
I have a white one and it hasn't done nearly as well as my purple one. The purple one is more shaded, but my mom's are in full sun and it does fine. The white one is in full sun. Strange.
by shm477 on October 27, 2006 07:00 AM
I planted siberian Iris 4 yrs ago, guess its time to divide. I was suprised ta how lush and fast spreading they are. Mine's next to my leach bed, does great!
by julie10008 on October 28, 2006 05:43 AM
Ooh, Bill, is that same iris in the clump you gave me???

* * * *

****
by Bill on October 28, 2006 06:32 AM
quote:

---

Originally posted by julie10008:
Ooh, Bill, is that same iris in the clump you gave me???

---
I'm pretty sure that yours are yellow, but you can have some blue ones the next time you come up!

* * * *

by tkhooper on October 29, 2006 07:39 PM
Hey Bill your flower pictures are fantastic as usual.
* * * *


by sibyl on December 28, 2006 03:12 PM
very beautiful!!!!!!
love the pattern on the bottom petals reminds me of a butterfly!
i have bearded iris and a yellow im not shure if the yellow is a yellow flag or siberian
* * * *

by lora.cadnerb on February 03, 2007 06:29 PM
thanks bill for posting your pic... i have these and they are beautiful!
by penny in ontario on February 05, 2007 03:33 PM
by dodge on March 03, 2007 01:37 AM
I thought it was purple......Am I colored blind?

* * * *

''''Those who live in the Lord Never See Each Other For The Last Time!''''
Search The Garden Helper: