Clouds?
Willy's Place » Wallpaper of the Day
by Bill on May 09, 2004 02:02 AM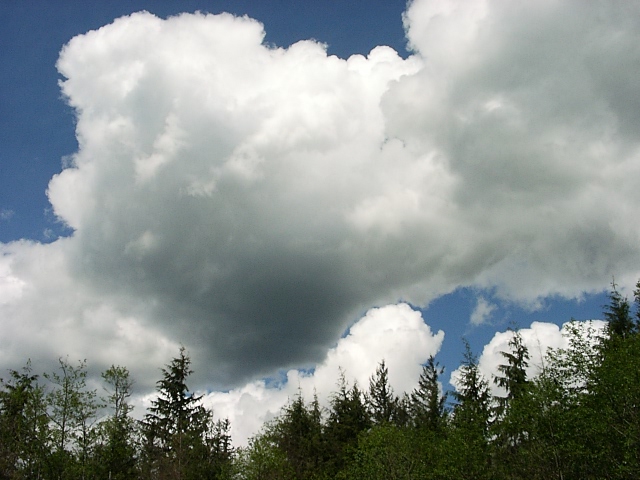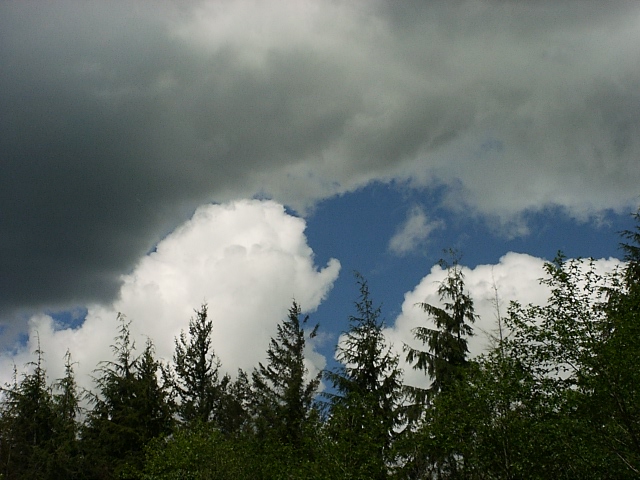 by catlover on May 09, 2004 07:06 PM
Hey....In the FIRST picture I see a fawn/deer... Look in the upper right hand corner and concentrate on the dark shadows..... see the front half of the fawn. His big beautiful left eye and ear ..... do you see it?
The SECOND picture... Again, in the upper right corner.... See where the deer eye was....just below that....I see a little puppies face looking to the right and his two front paws laying over the cloud. It is real faint... see it? Kinda looks like a lab pup.


* * * *



by Bill on May 10, 2004 04:10 AM
I tried and tried but can't see the fawn in #1. I can find an ugly carp and Santa Clause's face tho...
I can't spot the puppies where you said in #2 but I see a Cocker Spaniel (the same one) at the bottom center of #2 and #3...
(hmmmmmm... morphed from Santa... I think it's Lady from Lady and the Tramp...)

by catlover on May 10, 2004 10:19 AM
Bill: Measure from right hand TOP corner down 1 and 5/8" and measure 2 in from the right side and that is the center of the fawn's eyeball. His nose is 3 in from the edge. Concentrate on the dark cloud only. Just below his lower jaw, muzzle is a white strip of cloud. See it now?
Okay am I the only one who see's it????

I sure the heck don't see a carp. Is Santa lying down and on the left side?
The area you were talking about...I was going to say a poodle and an elephant but the nose and trunk aren't right!!!

* * * *



by catlover on May 12, 2004 08:37 AM
Oh come on you guys....nobody see's the deer???

* * * *



by Bill on May 12, 2004 05:07 PM
What a difference a day can make...
I see your fawn AND your puppy today Karen!

Similar discussions:
Search The Garden Helper: