It's Apple Blossom Time
Willy's Place » Wallpaper of the Day
by Bill on April 16, 2004 04:32 AM
in Washington State,
the apple capitol of the world!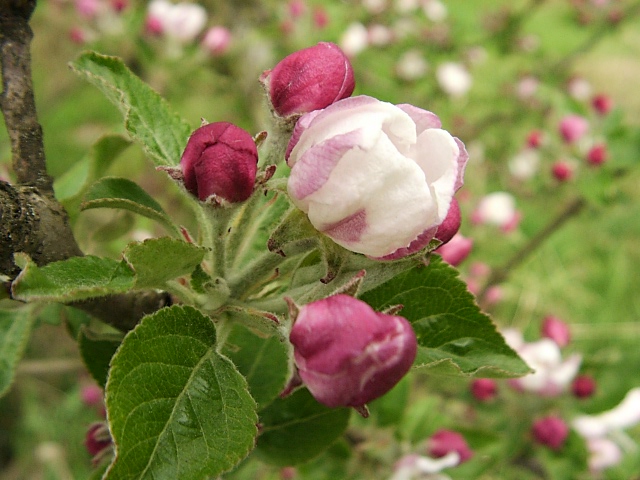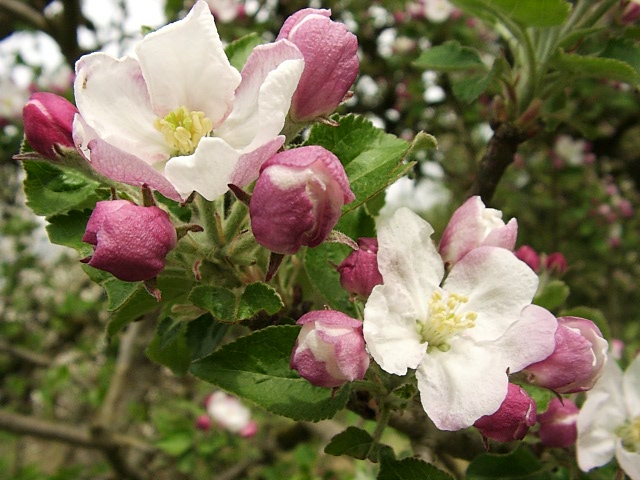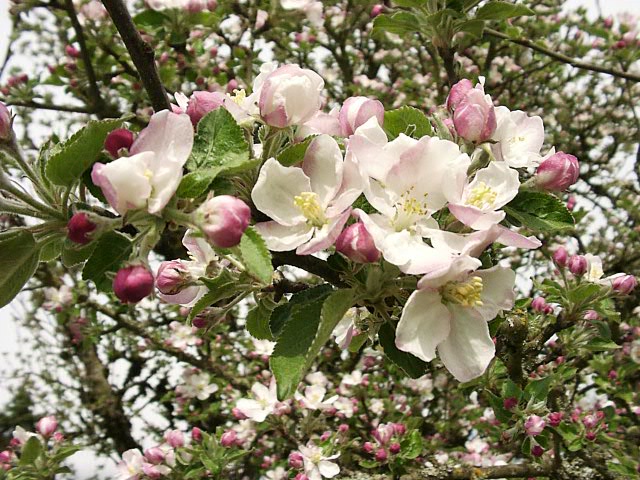 These are Cedar Hill flowers!
by catlover on April 16, 2004 05:58 AM
What a pretty tree.....I've never seen an apple tree in bloom before!
Is this your tree with the super size apples?


* * * *



by Bill on April 16, 2004 06:04 AM
This is my Red Delicious tree. The King Apple tree has far fewer blooms each year....
It looks like a very good year for apples....

by Jiffymouse on April 16, 2004 06:27 AM
i'm with karen, i had never seen apple blossoms before. they are beautiful! now, to get to the apples...
by Bill on April 16, 2004 06:51 AM
A little Pixie from Texas wanted to see them...
I didn't realize how lucky I was to be able to enjoy them here! I'll be munching green apples in August, but the best fruit won't be ready until early October. Yummmmmmmmmmmm!
by loz on April 16, 2004 06:04 PM
I missed this yesterday! Very pretty Bill....

by hisgal2 on April 18, 2004 06:44 AM
What's your favorite apple?? Mine is the Gala....and the Pink Lady. We have orchards around here that we can go and pick apple ourselves and then they weigh them and you pay a price per pound. They do that with cherries around here too....and strawberries. Right now at the market, we only carry 1 type of local apple...all the rest are coming from Washington. Are you sending them to us, Bill?

* * * *


by plants 'n pots on April 18, 2004 05:47 PM
Jennifer ~ I discovered Gala apples this year, and they are my favorites too! I was getting an upset stomach when eating apples before, but these seem to be ok for me - they are delicious too!
We only have 2 farms left here in our county, and you can pick apples there also. One of them also has pear and peach picking when the time is right.

The one farm that had raspberry picking - YUMMMMMMMY! - sold out to a developer last fall.



Great pictures, again, Bill - so pretty and refreshing!
* * * *


Lynne's knitting journal
"I'm spayed, declawed, and housebound - how's YOUR day going???"
by hisgal2 on April 19, 2004 12:03 AM
Lynne, you need to come for a visit. You'd love the orchards around here. I think the one has peaces and pears as well....not totally sure tho.
I was never one to like the Delicious apples. Not crunchy enough for me, I guess, but the Gala....yeah, baby. I love those things!!!

I can't wait until cherries are ready...just a few more weeks now. I like the Reineer...those are the yellow and red ones. Oh man...I'm soo hungry for summer right now!



* * * *


by Chrissy on April 20, 2004 02:01 AM
Beautiful apple blossom photos Bill...makes me wish I had a big old apple tree in my yard. They are just gorgeous!
* * * *

z5b
Search The Garden Helper: