This and That
Willy's Place » Wallpaper of the Day
by Bill on April 01, 2004 03:09 PM
Carolina Jessamine
Gelsemium sempervirens
http://www.thegardenhelper.com/CarolinaJessamine.htm
Thanks to Jiffymouse for the photo!!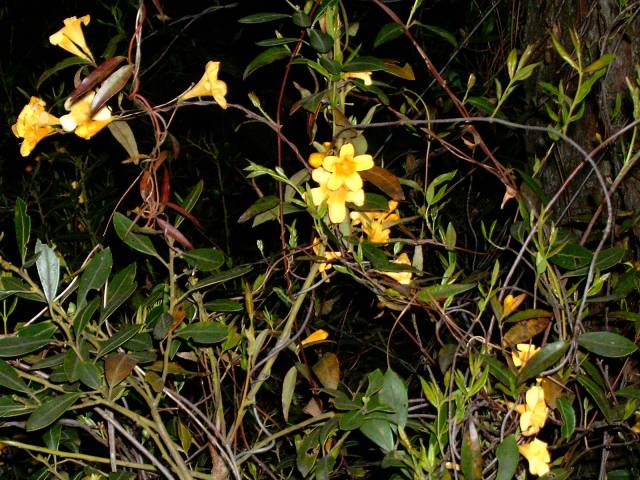 Lungwort
Pulmonaria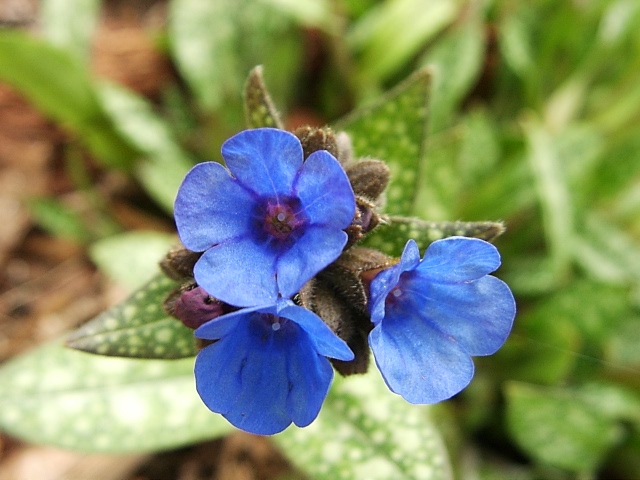 Pansy
Viola sp.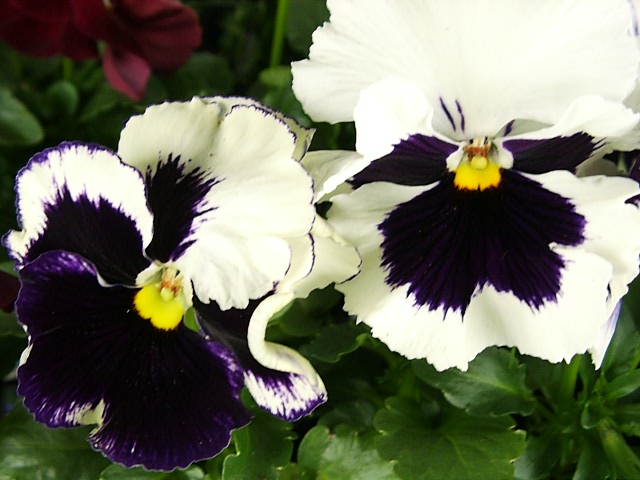 These (2) are Cedar Hill flowers!
by weezie13 on April 01, 2004 03:13 PM
2nd one looks like Mrs. Moom, Pulminaria!!!
Beautiful pictures!
Weezie
* * * *
Weezie
Don't forget to be kind to strangers. For some who have
done this have entertained angels without realizing it.
- Bible - Hebrews 13:2



http://photobucket.com/albums/y250/weezie13/
by Phil and Laura on April 01, 2004 03:36 PM
Nice pix, I like the pansies, the second ones foilage LOOKs like pulmanaria (lungwort), I have a bunch, but to be honest...I have never SEEN it bloom, because I harvest it just as it starts to set flowers for the medicine chest! I suppose that it has flowered after My pickins, I am always on another project by then tho!

by catlover on April 01, 2004 08:40 PM
Hey....I actually have the first one and the last one!!!!
I just planted the carolina jasmine to climb up a trellis on the side of my greenhouse!!!!

* * * *



by Bill on April 02, 2004 04:24 PM
Thank you, Weezie and Phil. It is a Pulmonaria!
(Duhhhhh...... I used to be able to remember all my plants names, but sometimes I just go blank...

)
What is the medicinal use of Lungwort, Phil?
by Chrissy on April 20, 2004 02:10 AM
I have grown lungwort for medicinal use in my herb garden...you can make lungwort tea from the dried herb & use it to treat respitory conditions & coughs. It can also be applied topically to treat hemorrhoids & minor skin irritations.
* * * *

z5b
Similar discussions:
Search The Garden Helper: