Those crazy junebugs!
Gardening Reference » Gardening in 2005
by Meg on July 09, 2005 08:49 AM
Look what they did.. there were a LOT in these pots I had stacked, and got full of rain water.. this is just a couple of them.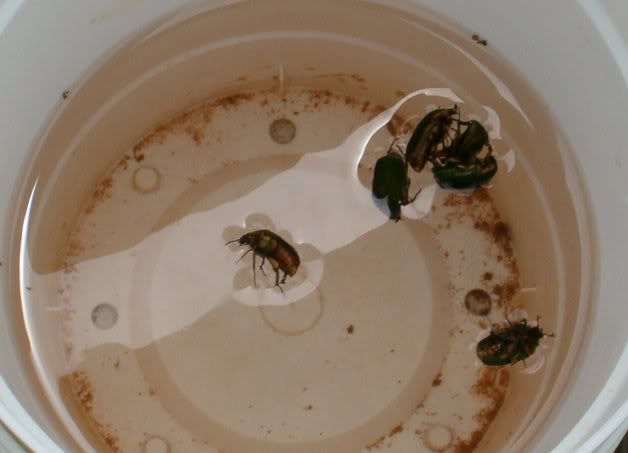 Meg
* * * *


I reject your reality, and substitue my own!
My favorite digital camera photos that I took.
My family, garden, and a bunch of misc. photos!
Search The Garden Helper: