Flowers
Willy's Place » Wallpaper of the Day
by Bill on March 04, 2004 11:46 AM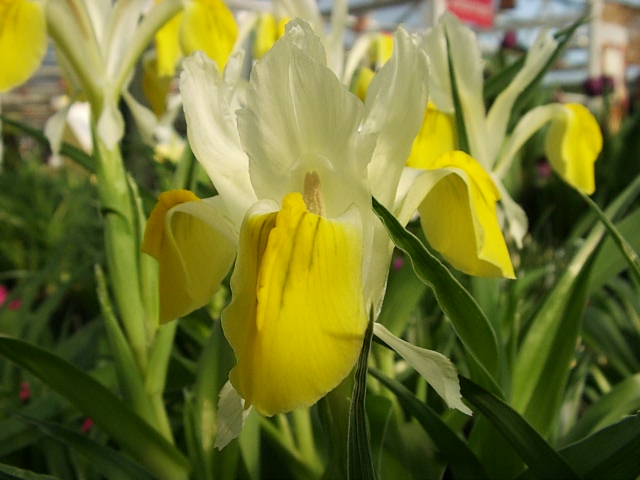 by weezie13 on March 04, 2004 04:37 PM
OOOOOOOOOOOOOOOOOOOOOOOOOOOh
Sooooooooooooooooooooooooooo
Pretttttttttttttttttttttttty!!!
Very Nice to Look at Bill!!
What a PLEASURE TO SEE SUCH BEAUTIFUL FLOWERS!!!
THANK~YOU!!!!!
Weezie
What's the first one?? Looks like a Delphinium,
but then it don't!! Hmmmmmmmmmmmmmmmm?????????
* * * *
Weezie
Don't forget to be kind to strangers. For some who have
done this have entertained angels without realizing it.
- Bible - Hebrews 13:2



http://photobucket.com/albums/y250/weezie13/
by catlover on March 04, 2004 05:04 PM
Very nice flowers....but ummmmmm.....
What are they?????



* * * *



by weezie13 on March 04, 2004 05:58 PM
Karen,

The middle one is a HYACINTH!!

and the second one is a IRIS of some sort!!

Weezie
by Bill on March 04, 2004 12:32 PM
The first plant is a Clematis, but I'm not sure of the variety. I'm not sure of what kind of Iris it is either....

Search The Garden Helper: