Water Lilies
Willy's Place » Plant Pictures and Profiles
by Bill on July 15, 2004 02:55 PM
Water Lilies
Like any other perennial, each different water lily will have specific needs when it comes to their sunlight, soil, fertilization, water depth and pruning requirements.
There are many hardy water lilies, but there are also tropical varieties which will require over-wintering in a heated area in some regions. Some water lilies can even become a weed, so beware!
When shopping for water lilies be sure to check the requirements of the specific plant before you decide that you
have
to have it!
Generally, water lilies require a minimum of four to five hours of full sun each day to produce the most blooms. Plant your lily in a large, wide pot, using a mixture of clay and loam with a
slightly acidic pH of 6.1-7.0.
(Commercial potting mixes may contain amendments which will float, so if using a commercial mix be sure that it is specifically for aquatic plants!)
Rather than centering the rhizome in the planter, it should be set near the edge of the pot to allow free root growth.
The planter should be set at a depth appropriate for the variety, but normally, smaller types should be set so that the rim of the pot is 18 inches below the water surface and large varieties should be at 36 inches.
In
all
cases, make sure the roots are below the freeze line in water.
Spent foliage and flowers should be clipped off
at the soil line
promptly to encourage new leaves and flowers.
Water lilies should be fed at the beginning of the summer and again at mid season using aquatic plant fertilizer tablets which are pressed into the soil.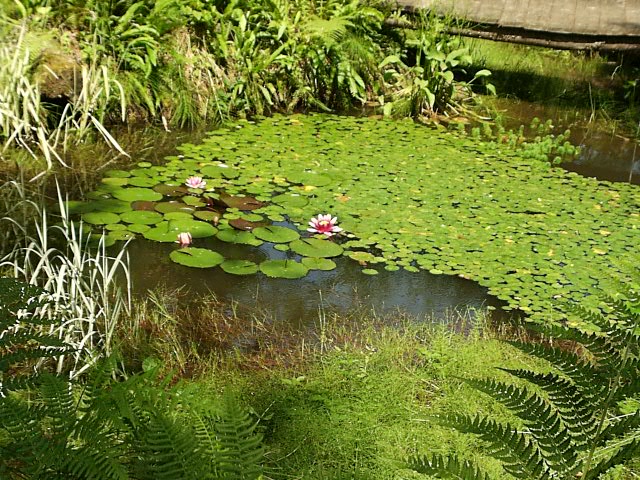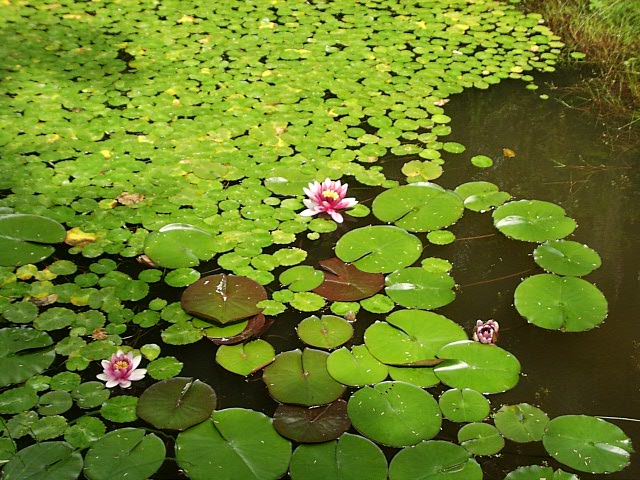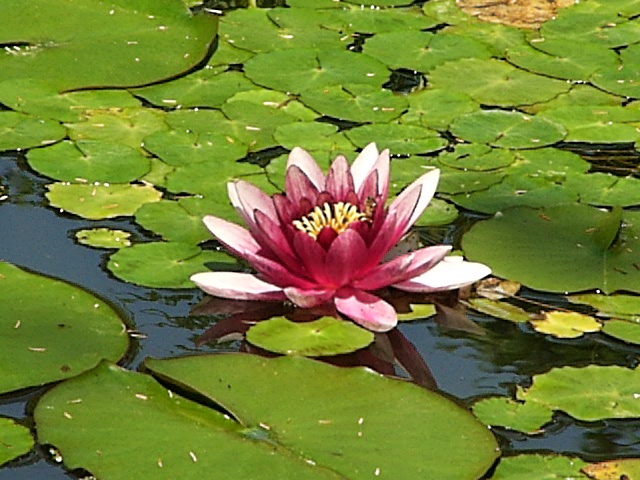 These are Cedar Hill flowers!
* * * *

by afgreyparrot on July 15, 2004 04:31 PM
Water lilies have always fascinated me.
Awhile back I saw some on TV that were so big you could walk on them!
I can remember somewhere when I was a kid (thinking it was Rhode Island, but not sure) where we used to go out on a boat and the water was SOOO clear! There were water lilies everywhere, and I'd look down into the water, and it seemed like the stems were a mile long. So beautiful! I must have been about 5 or 6 years old, but it made such an impression on me I can remember every detail of those lilies!
Cindy
* * * *



Buckle up! It makes it harder for the aliens to suck you out of your car!
by weezie13 on July 16, 2004 06:33 AM
Cindy,
I have seen those too!!
How cool!!!
Bill, great pictures!
I love those.
Weezie
* * * *
Weezie
Don't forget to be kind to strangers. For some who have
done this have entertained angels without realizing it.
- Bible - Hebrews 13:2



http://photobucket.com/albums/y250/weezie13/
by Sami on July 16, 2004 07:59 AM
How beautiful! I can only hope that mine will be half as gorgeous when I put in my pond (tho it won't be as big as yours).
* * * *

Talentless but connected.
Similar discussions:
Search The Garden Helper: