few forsythia blossoms
Gardening Reference » Gardening in 2005
by Chiggerbug on April 21, 2005 02:23 AM
This is the second spring without many blossoms on my forsythia. We moved here 4 years ago and there were two over grown, old forsythia bushes in our yard. I removed a third of each bush (old branches) after they bloomed the first and second year. The next year, I just trim some branches back so it was easier to mow around. Last spring I trimed it back again after the few blooms I did get were finished. It grows like a bad weed and has lots of leaf buds, but very few flowers. The flowers appear on new growth, but only a few blossoms per branch. I like the wilder appearance of the bushes and do not touch it after a trim rigjt after blooming. I am a novice gardener and consult books about triming plants and they all said to trim back after blossoming and to trim out a third of the old growth. How can I get these bushes to flower like they did the first spring we were here?
by mike57 on April 21, 2005 03:01 AM
HI

Heres what i found out for you.
To encourage flower bud production you can apply a fertilizer that contains a small percentage of nitrogen, a higher percentage of phosphorous, and a little potassium. a fertilizer with an analysis of 5-30-5 ideal for flower production. Because the product is sold as a bloom producer.i am sure there are some organtic ways to do the same thing.so expect more help from others gardeners to.
hope this helps.your friend in gardening.mike57



* * * *

No One Can Make You Feel Inferior Without Your Consent.
by tkhooper on April 21, 2005 03:14 AM
I think Bill has the exact info you need on this fact sheet.
Forsythia
It's down a ways on the page.
* * * *


by ButtonsMom on April 21, 2005 04:14 AM
Thanks tj!

I also have 2 forsythia that are less than impressive for the second year. In my case, I figured it was the result of our ex-tennant who allowed his big dog to dig around the roots.

He got the boot for several violations, and our son now lives there with his daughters. But, the bushes (more like trees really) have only a few blossoms. I'll try to follow that fact sheet.

* * * *

Thyme began in a garden
by tkhooper on April 21, 2005 04:27 AM
In Port Orchard Washington mine were huge, but they did it all on there own. So, I'm thinking that they will probably respond real well. Cause I've killed just about most plants I have tried to grow. I'll keep my fingers crossed for both of you.
* * * *


by Meg on April 21, 2005 05:49 AM
My forsythias are LATE in blooming.. but I believe that's because they are in the shady spot out back.. and only get a little afternoon/late afternoon sun. They are new from last year, just twigs then.. and look at 2 of them now! (I have 4.)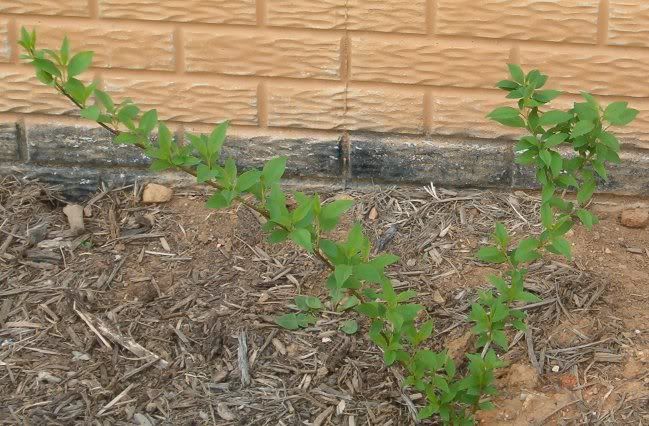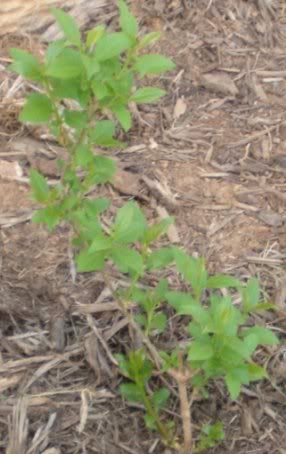 Meg
* * * *


I reject your reality, and substitue my own!
My favorite digital camera photos that I took.
My family, garden, and a bunch of misc. photos!
by Chiggerbug on April 22, 2005 12:06 AM
Thanks all for your info. I think I will try the 10-10-10-feeding first. If that doesn't work, its trim to about six inches the next year.
Search The Garden Helper: