Eye Test
Willy's Place » Wallpaper of the Day
by Bill on February 15, 2004 11:42 AM
He's over there --->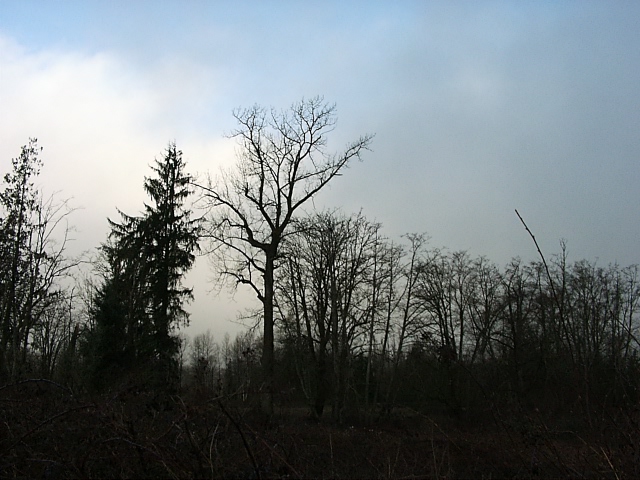 Hmmmmm.... Look closer!!!
NOW can you see him???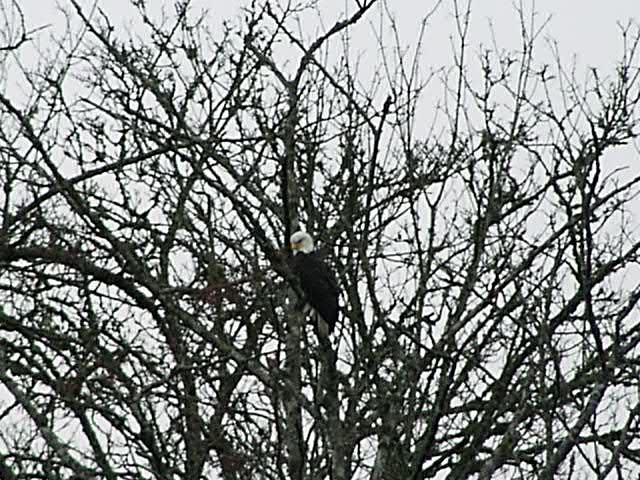 * * * *

by Jillie on February 15, 2004 04:06 PM
Whoa! Is THAT an eagle?????? WoW!

* * * *


by Flower on February 15, 2004 05:08 PM
ooOOooo....I can see him now! I've never seen an Eagle like him before.
* * * *

by weezie13 on February 15, 2004 05:24 PM
WHAT A SIGHT TO BE ABLE TO SEE!!!!!
YOU LUCKY MAN!!!!!!!!!!!!!!
(I get turkey buzzards or vultures in my back
yard, 13 last year and about 30(ish) the year before.) I was actually excited to see them too!
Thanks for sharing that find with us!!!!
Weezie
* * * *
Weezie
Don't forget to be kind to strangers. For some who have
done this have entertained angels without realizing it.
- Bible - Hebrews 13:2



http://photobucket.com/albums/y250/weezie13/
by plants 'n pots on February 15, 2004 05:56 PM
Thanks Bill!
I miss being in Alaska and seeing bald headed eagles every now and then. There are some around here, and recently our paper had a picture of 2 of them by the Hudson River...
but the only ones I have seen first hand of late were at the Bear Mountain Zoo. They rehabilitate injured animals and cannot release them back into the wild.
* * * *


Lynne's knitting journal
"I'm spayed, declawed, and housebound - how's YOUR day going???"
by hisgal2 on February 17, 2004 05:37 AM
When we were in Alaska, we saw some. That was really neat. When we were in Denali, we saw a GOLDEN eagle!!! I was sooo excited I couldn't sit still!!
* * * *


by Jiffymouse on February 18, 2004 12:35 AM
beautiful
by rue anemone on February 18, 2004 05:22 AM
WOW!! Very cool!
* * * *


Search The Garden Helper: