More Rhododendrons!!
Willy's Place » Wallpaper of the Day
by Bill on February 03, 2004 12:51 PM
Unknown... can you identify me?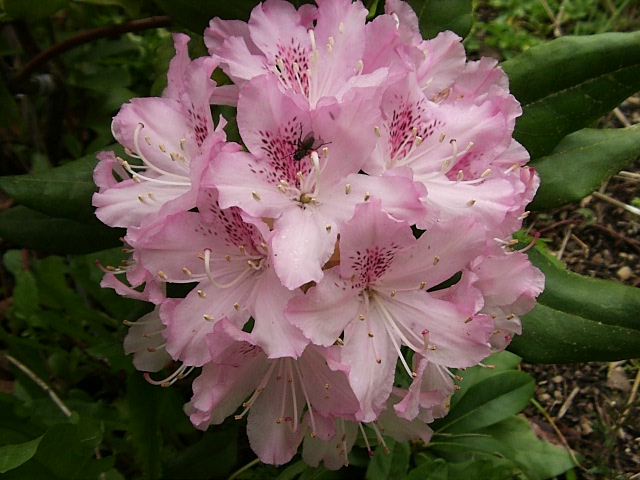 Rhododendron "Unique"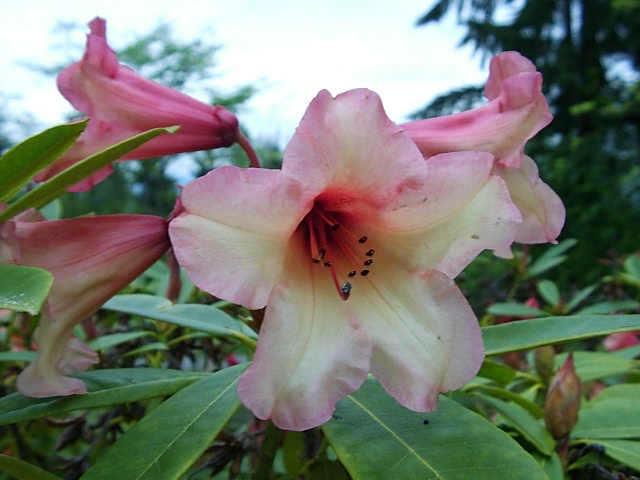 Rhododendron "Jingle Bells"

These are Cedar Hill flowers!
* * * *

by Phil and Laura on February 03, 2004 02:51 PM
Bill, they are purty for sure, can't tell ya what the top one is. Watch Walmart though at the end of their gardening season, a friend of mine bought all the rhoddys they had left for a buck apiece.

by loz on February 04, 2004 12:03 AM

These are soooooo pretty.....very nice Bill....perfect to look at on a cold snowy day!!!!!!!!!
by weezie13 on February 04, 2004 12:16 AM
They are sooooooooooo pretty!!!
And delicate,
Well the fly in the first one isn't!
But what pretty colors and shapes!!!
I am not thhhhhhhhat firmiliar with them....
I have a dark pink one of my grannies'
I have absolutely no idea what that name is either.
Beautiful!!!
Weezie
* * * *
Weezie
Don't forget to be kind to strangers. For some who have
done this have entertained angels without realizing it.
- Bible - Hebrews 13:2



http://photobucket.com/albums/y250/weezie13/
Similar discussions:
Search The Garden Helper: