Big Birdies
Willy's Place » Wallpaper of the Day
by Bill on January 25, 2004 01:38 PM
Trumpeter Swans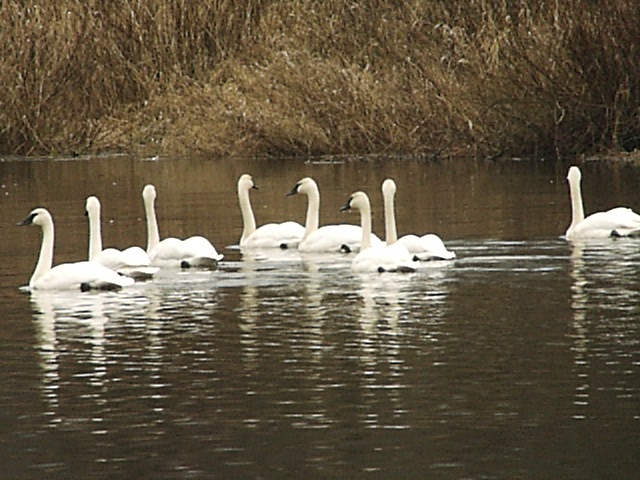 Pileated Woodpecker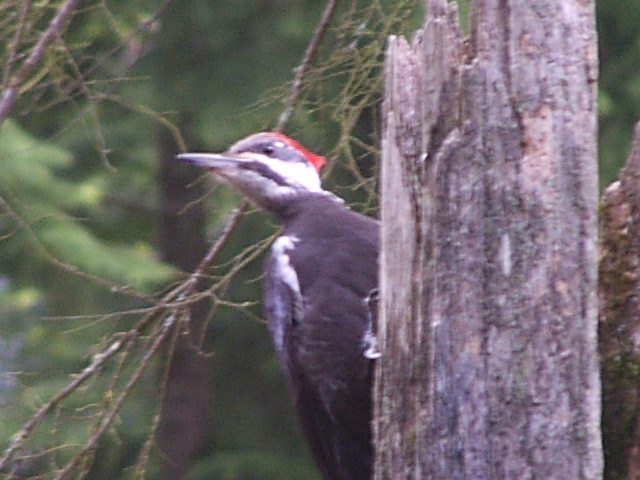 Great Blue Heron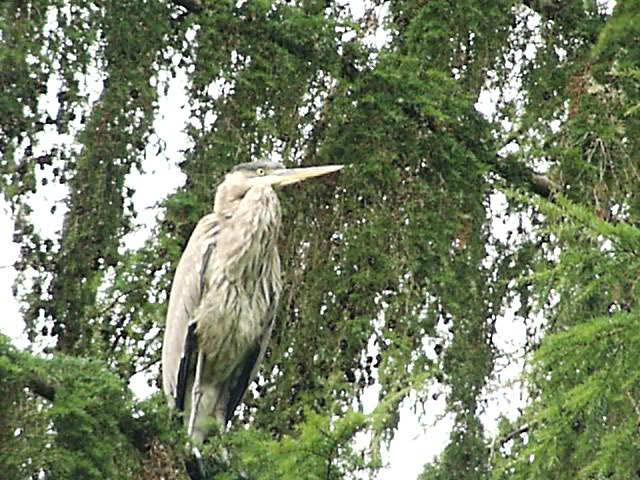 2&3 are Cedar Hill birds!
* * * *

by weezie13 on January 25, 2004 04:49 PM
The swans are beautiful!!!
But what do you call the 3rd bird??
I think it's a white hueron!!!


Weezie
* * * *
Weezie
Don't forget to be kind to strangers. For some who have
done this have entertained angels without realizing it.
- Bible - Hebrews 13:2



http://photobucket.com/albums/y250/weezie13/
by catlover on January 25, 2004 04:53 PM
Beautiful shots Bill!

Last one is a big fat red X!!!!

I just love swans....I have some kind of a woodpecker here lately....can't find him in the neighbors giganto red pepper tree but can sure hear him!!! Does that mean the limb is dead???? It overhangs my property line!!! Sure don't want the heavy branch to come crashing down!!!

Do you think I should remove the branch?

* * * *



by Bill on January 25, 2004 05:18 PM
Sorry about the error with the Heron picture... (The red X might have been paying him back for all of my goldfish he dined on last summer!) You should be able to view it now.
A woodpecker is drilling in a tree doesn't necessarily mean the limb is dead! I'm no expert on Woody, but I do know that woodpeckers will drill holes into a live tree intentionally to cause it to bleed sap which in turn attracts bugs which get stuck in the muck. The woodpecker will return regularly to harvest the bugs he's trapped!
* * * *

by catlover on January 25, 2004 05:20 PM
Thanx for fixing the last pix....

We have white egrets....huge birdies....had one land in the front yard....cats sure wanted outside when they saw it walking REAL close to the front door.
* * * *



by catlover on January 25, 2004 05:26 PM
Thanx for the info on Mr. Woody! Need to trim that limb but sure didn't want to remove the whole thing. We have a type of wood pecker here that carves out holes in the old oak trees and literally stuffs those acorns inside the limb....they will make these holes up and down all the limbs and trunk within 1 inch of each other. After I get my digital I will take some pix. It is quite amazing!!!
The egrets here go after people's Koi fish....they have to build those ponds pretty deep for the fish to get away from the big birds.
* * * *



by Jillie on January 25, 2004 05:32 PM
Catlover, we had snowy egrets and blue herons in Oceanside. They also would go after the teeny little mallard babies after they hatched.

* * * *


by catlover on January 25, 2004 05:39 PM


This one had real white feathers and orange/yellow legs and beak .....and the claws...oh my

I can see why the fish wouldn't have a chance!! So that must of been a snowy egret....will have to look them up!

* * * *



Search The Garden Helper: