I've been waiting 5 years for this
Gardening Reference » Gardening in 2006
by melcon6 on July 24, 2006 08:35 AM
My yucca plant has finally flowered!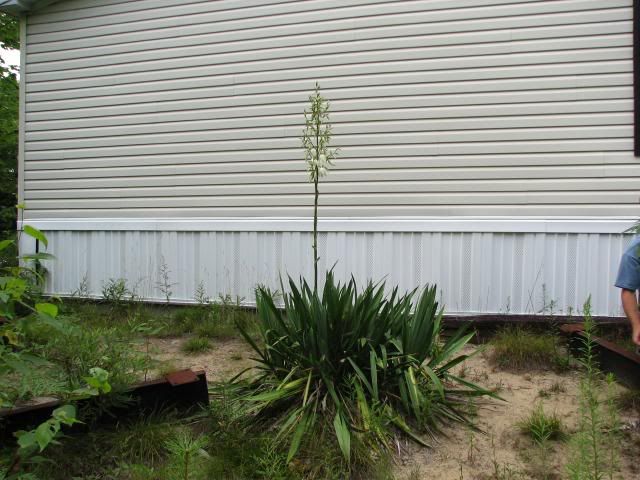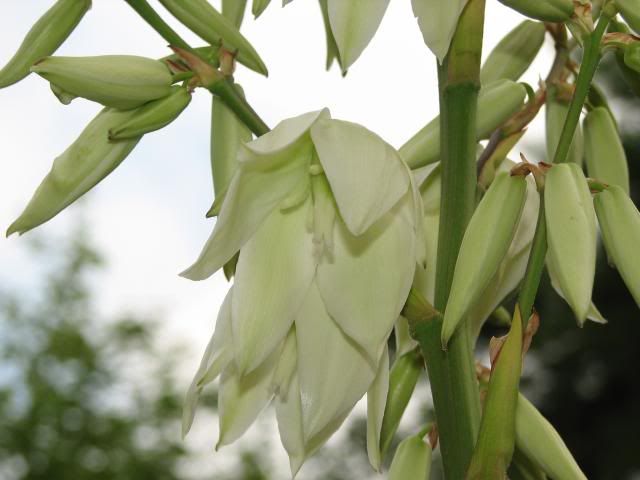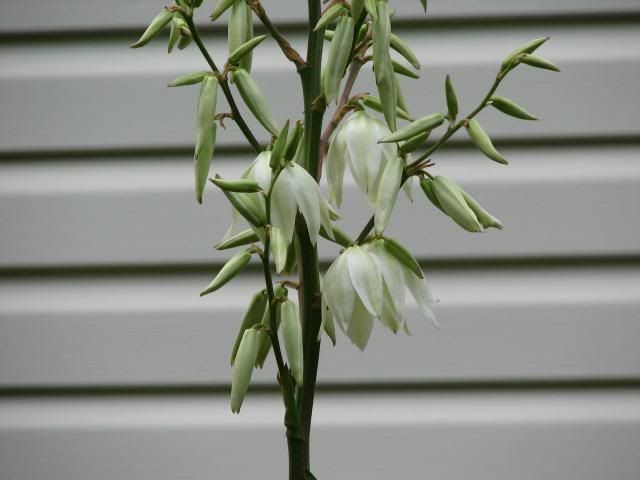 * * * *

HAPPY BIRTHDAY CINDY!!!!!!!
by tkhooper on July 24, 2006 10:33 AM
Aren't they cool? They are so stately I just love them. Thanks for sharing the picture.
* * * *


by Jiffymouse on July 24, 2006 11:56 AM
beautiful mel! thanks for sharing.
by patches1414 on July 24, 2006 11:01 PM
Congratulations, Mel!

They are a beautiful plant, but they sure are hard to get rid of when you no longer want them!

* * * *


"Lord, I love you and I need you, come into my heart, and bless me, my family, my home, and my friends, in Jesus' name. Amen!"
by angelblossom on July 26, 2006 01:35 PM
Beautiful blooms Mel!!

It was truley worth the wait




* * * *


Sorrow looks back, Worry looks around, Faith looks up!


http://photobucket.com/albums/e374/2thtek/


by Squirrel on July 26, 2006 01:38 PM
Way to go, Mel. Excited for you. Worth the wait. Thanks for sharing.

Sue
* * * *


What goes around comes around, so be nice!lol
by Deborah L. on July 26, 2006 01:47 PM
Awesome ! I've never seen one blooming before.
* * * *


by Nicksgram on July 26, 2006 02:45 PM
What a BEAUTIFUL photo. Congratulations! The flower looks well worth the wait.

Sharon
by netwiz on July 26, 2006 03:46 PM
Congrats Mel! I planned to dig up all of the MANY yucca plants at my new house but changed my mind after seeing them bloom. Now only half of them will go.

Great picture!
Joanne
by loz on July 31, 2006 11:34 AM
That's awesome Mel, and a heck of a long time to wait for the flowers but I bet you're glad you did!

Thanks for sharing it with us all.

Search The Garden Helper: