Are they sad, or is it just me...
Gardening Reference » Gardening in 2005
by Meg on May 10, 2005 05:03 PM
I just can't seem to get these babies to grow. They've been given a good amount of light, and time outside even, for sunlight & air.. watered when I notice they are starting to dry... I just don't get it.
Tomatoes- what's left of 'em.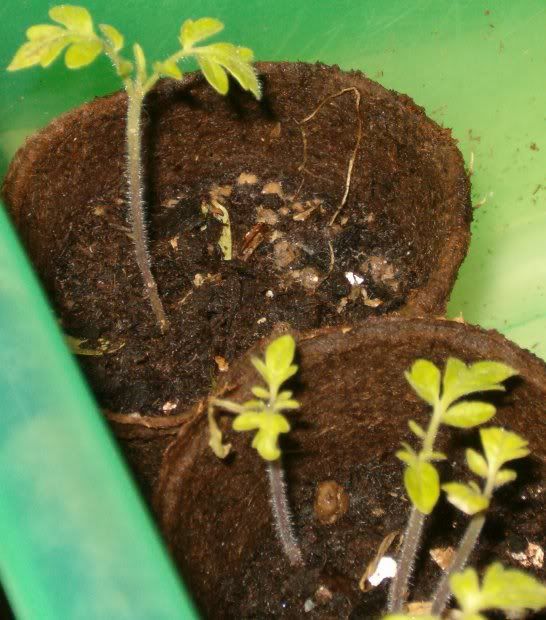 Here's a bell pepper.. can I put it in the garden yet?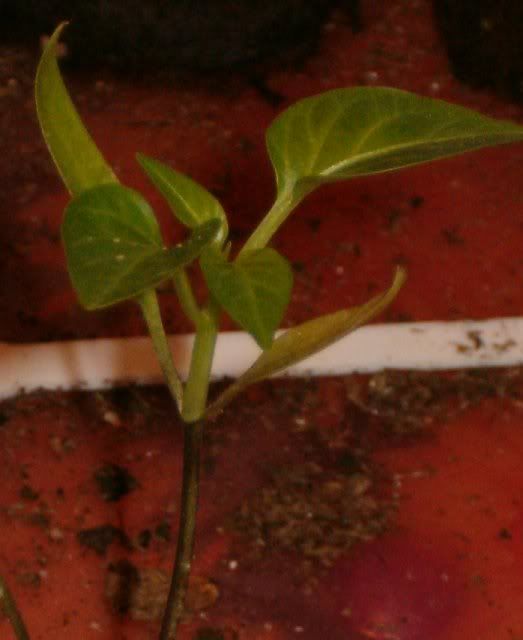 And here's a broccoli.. one of the ones I started directly outside, instead of in the peat pots..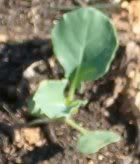 Meg
* * * *


I reject your reality, and substitue my own!
My favorite digital camera photos that I took.
My family, garden, and a bunch of misc. photos!
by Fernie on May 10, 2005 05:48 PM
I don't know about you but I need to harden off plants before I put them into the ground. They can get stunted and not do much of anything if I don't. That pepper plant looks really good though.
Have you fed your tomato plants anything? Some miracle grow or some such?
* * * *

GO DAWGS!

by Elfinone on May 10, 2005 06:39 PM
I would plant the peppers for sure. the tomatoes look like they could use more sun and some whatever fertilizer you use. When I started mine and they got that big I would start them geting used to being outside makin sure they did not dry out of course. I haven't found a cat safe place to start anything these days,lol. Good luck with them.

Search The Garden Helper: