Day Lillies
Gardening Reference » Gardening in 2006
by MarkInNC on July 19, 2006 12:21 AM
I have a garden area where I planted three day lillies three summers ago. They have been happy and continue to do well. They have multiplied and I am sure it is time to dig them up and separate the bulbs. What time of year is best to dig them up?

thanks,

Mark
by njoynit on July 19, 2006 02:20 AM
Spring or fall is fine either way.I'm doing mine this fall.you'll see some of your foliage die back.Mine don't go all the way cause my weather is mild(pure hell in summer....)I had moved my orange ones this spring
& now will do the yellows this fall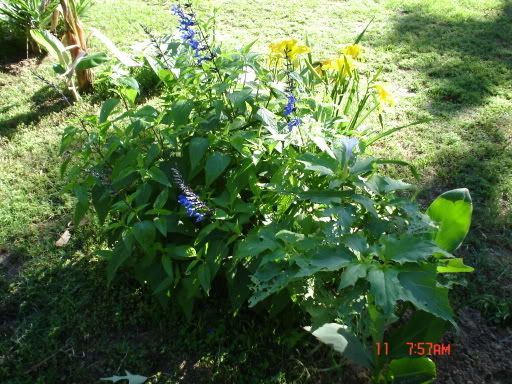 * * * *


I will age ungracefully until I become an old woman in a small garden..doing whatever the Hell I want!
http://community.webshots.com/user/njoynit03
http://community.webshots.com/user/njoynit
http://photos.yahoo.com/njoynit03
by alankhart on July 19, 2006 02:20 AM
Fall is the best time to divide your day lilies. The cool weather and warm soil will help them get better established for next year.
* * * *



by gailo on July 22, 2006 01:46 PM
I would make sure there is enough time before the weather gets too cold when I divide the daylilies.
I planted this daylily last fall. I didn't keep a record of its name, but I am thrilled with the rich red color. I am collecting daylilies. I am new to this forum and I hope I get the picture posted right.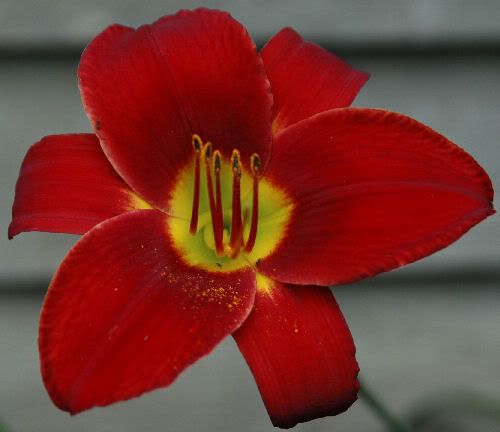 * * * *
gailo
by joclyn on July 22, 2006 04:54 PM
i love the color of that lily!!!
by gardenfairy on July 22, 2006 05:00 PM
That looks like a daylily I just bought at lowes, I believe it is called a pardon me.
* * * *
Monica
"Life is not measured by the number of breaths you take, but by the moments that take your breath away."

God gave us memories so we can have roses in the winter.
by gailo on July 23, 2006 12:50 AM
You mean I didn't have to order it from a catalog and pay shipping?

Jeeze and I thought it was some special color! Well that's okay, it survived and I love the color. Thanks for giving me back the name. I am sure that is it because it sounds very familiar.
* * * *
gailo
Similar discussions:
Search The Garden Helper: