Stuck in the Zoo
Willy's Place » Wallpaper of the Day
by Bill on December 17, 2003 01:09 PM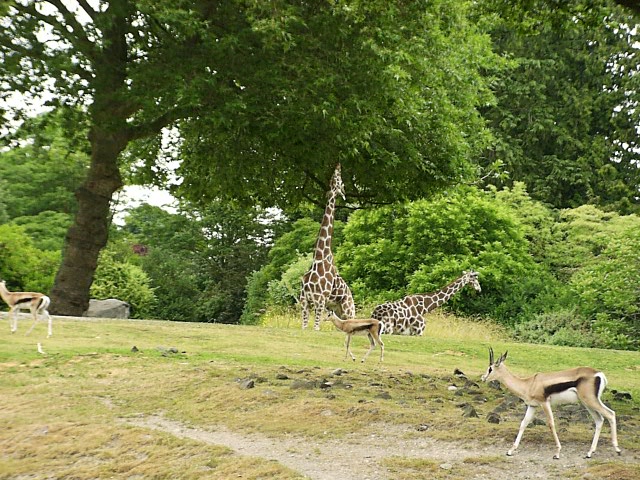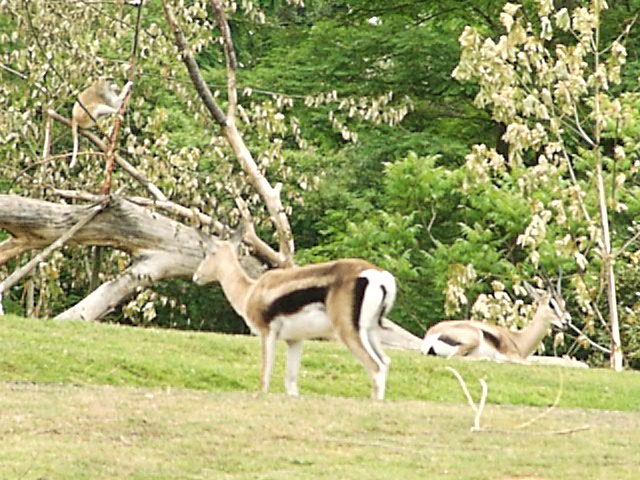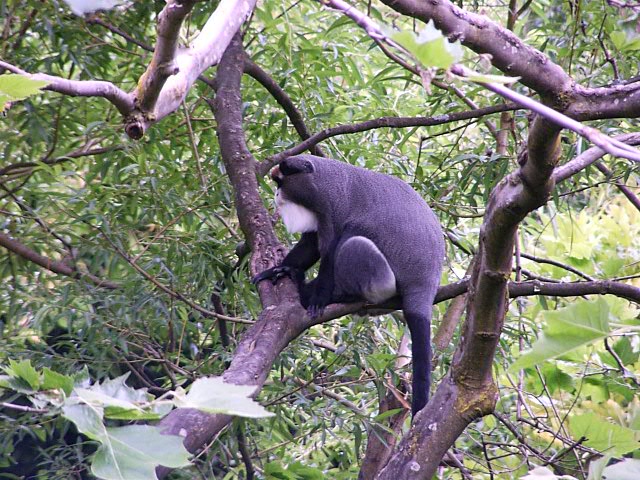 * * * *

by weezie13 on December 17, 2003 02:41 PM
Check out that neck stretch on that ghiraffe!!!!
Holy smokes!!!
Great shot!
I wish I was that tall sometimes!!!
*wouldn't need a step ladder* LOL
Weezie
* * * *
Weezie
Don't forget to be kind to strangers. For some who have
done this have entertained angels without realizing it.
- Bible - Hebrews 13:2



http://photobucket.com/albums/y250/weezie13/
by catlover on December 17, 2003 07:37 PM
I am soooo glad to see more zoos and animal parks that are integrating the animals. It is soo sad to see a large animal enclosed in small enclosures.
Was just watching an animal channel this morning and saw a giraffe being born....boy is that a lonnnnnng drop! Kur plop!....it helps start their breathing. Surprised more of them don't break their little necks coming down. It was sooo cute....and trying to stand up almost immediately! Alot of predation in the wild. Survival of the fittest!


* * * *



by loz on December 17, 2003 10:34 PM
It's funny to look at a giraffes neck.....it just looks so strange....I'd love to see one of them up close.....

This is off the subject really but did any of you catch the program on Discovery last night about Dinosaurs....If it comes back on again I have to suggest you all watch it.....It was so amazing....

by largelady@aol.com on December 17, 2003 11:05 PM
yea Loz, that is a great show, imagine some people still say they never existed and the earth is only 5000 yrs old. Can't understand how they can believe that with all the fossil evidence. If they never existed where'd all these n=bones and rocks come from? Did you see the one they did about what future animals might look like? That one is good too.
by loz on December 18, 2003 05:58 AM
No, I never saw anything about the future animals....I'll bet that is interesting!!!! There are so many fossils I don't see how anyone could argue the existance of dinosaurs...I guess there are some people out there though....
I'll bet the amimals in the future do look a lot different...except for certain things....like crocodiles...they've been around forever, and ROACHES!!!LOL......I watched a show a few years ago though about prehistoric crocodiles and they had unearthed part of this gigantic crocodile....I believe it was 30 feet long....They only had part of the fossils, but they reconstructed the entire thing based on the size of the bones they found......It's all so interesting!!!

Similar discussions:
Search The Garden Helper: