Snapdragon starts
Gardening Reference » Gardening in 2006
by Fernie on April 29, 2006 05:02 AM
I harvested seeds last year from my mini snapdragon plants. And was excited to see what would happen when I started them this spring. They sprouted and did wonderful for about 2 weeks and then withered and died. I started them in peat pots with good soil, none of my other starts (basil, oregano, malva) are having any problems at all. Is there something special snap dragons require?
* * * *

GO DAWGS!

by tkhooper on April 29, 2006 05:27 AM
Hey Fernie,
I startecd mine indoors and haven't had a problem. some I have transplanted outdoors and some I still have indoors and all are fine.
Were you able to keep them moist enough in the peat pots? That's the problem I have with those most of the time.
Do you think yours got a case of the damp off disease?
I'm out of the seeds but I'll definitely put you on the harvest list if you want to try again next year.
* * * *


by Karrie on April 29, 2006 05:32 AM
I did some they are doing great getting tall but how long till I see some blooms?
* * * *

It doesn't matter where you go in life... It's who you have beside you when you get there.
Karrie's Photos
by tkhooper on April 29, 2006 05:38 AM
They get about 4 inches tall before they start creating buds. Then you want to fertilize. They like their fertilizer. I'm not sure how long it took I'd have to read back in my journal. Then of course do you mean from when I planted the seeds or when I transplanted them outside? Questions questions. It's good to see you Karrie it's been awhile.
* * * *


by Fernie on April 29, 2006 06:14 AM
Thanks Tammy...I actually have a few more seeds....some you sent me. I am trying one more time!

I think you are right in that I let them get a leetle dry a couple times and that did them in. The other seedlings recovered ok....the snapdragons couldn't handle it.
* * * *

GO DAWGS!

by Jessie on May 19, 2006 09:05 AM
I just bought some snapdragon seeds planted in a ceramic-like egg. I put a plastig baggie over the top and left a space for air to get in. Am I doing this right????

Clueless.....

* * * *
Jessie

by preciousgreenfingers on May 19, 2006 09:19 AM
I grew mine from seeds and they are now abt 2in tall. Are doing very well indoors even though I got late in starting them.
by tkhooper on May 19, 2006 09:47 AM
Hi Jessie you probably don't even need to use the plastic unless your place is really dry. They are basically an easy care plant. If you do use the plastic make sure you remove it when the seeds sprout. Then just keep the soil a little on the moist side and you will be fine.
Hey precious,
Glad to here from across the pond. Welcome to the forum. I had some bloom inside this year while they were waiting to go to a friends garden. I was suprised to see that but it was entertaining to see them do that. Have you noticed that the stems are much thinner and the leaves are fatter when they are kept indoors? At least that's what I noticed between my overwintered ones outside and the ones I started inside. Of course once they went outside they began changing shape. I'm thinking some of it is the wind and then some of it is that I have a film on my windows that cuts down the amount of sun somewhat. It sure is interesting to see a plant respond to it's environment.
* * * *


by Jessie on May 19, 2006 10:00 AM
Thank you for the advice! It has been a bit dry up until this week.

* * * *
Jessie

by dodge on May 19, 2006 10:50 AM
One thing I know for sure, never ever let the little snapdragon plants go dry....That is sure death.
I have some growing inside and out. Inside is very fine and I wont plant them till they get heavier stems.. All my fine stem seeds seem to die on transplant....



dodge
* * * *

''''Those who live in the Lord Never See Each Other For The Last Time!''''
by tkhooper on May 19, 2006 01:11 PM
try putting them in the path of a fan set on low. that will strengthen the stem and help when they have to go outside. Are you fertilizing them a week before transplanting them? Also hardening off is extremely important to these little fellows. Also it is best to transplant when the skies are either overcast or in the very early mornings or late evenings when it is cooler and there is no direct sunlight on them. Of course I also have mine planted beneath a tree so they stay in the shade. In zone 7 that seems to work best for me. I'm not sure about the cooler climates. But I got mine to continue blooming all through june last year which seemed like a good deal for me. Of course I didn't get very many blooms in the fall.
* * * *


by tkhooper on May 20, 2006 02:23 AM
here are some of my miniature snapdragons. The light colored ones doesn't show up well so I can't get a picture of them. Not that I haven't tried lol.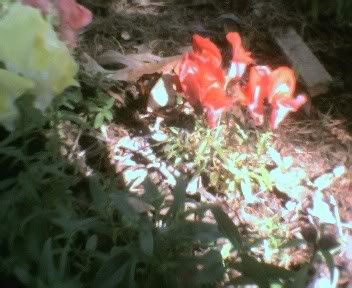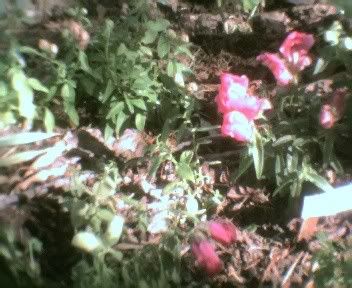 The purple don't look quite right on my computer. They should appear as dark purple. And I love the color.
* * * *


Similar discussions:
Search The Garden Helper: