North American Hardiness Zone Maps
Click on any area within the United States to go to a close-up of that region.
To return to this map, click your browser's Back button or back link in the bottom of the page.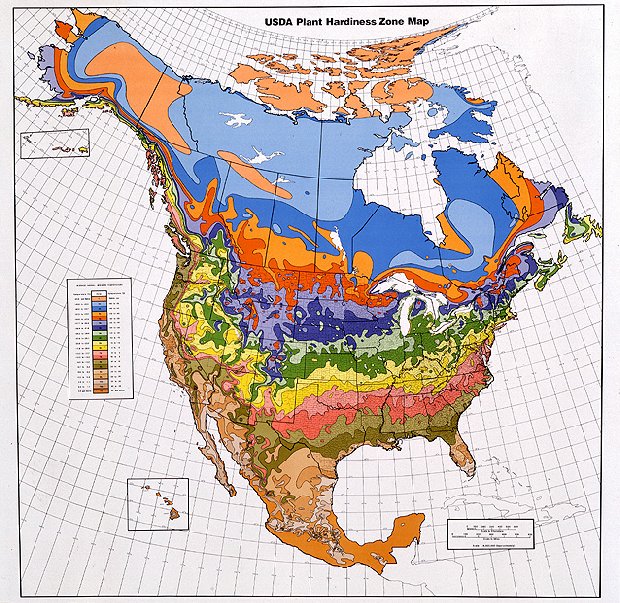 If you are having trouble with the map function, click on your State below
AK AL AR AZ CA CO CT DC DE FL GA HI IA ID IL IN KS KY
LA MA MD ME MI MN MO MS MT NC ND NE NH NJ NM NV NY
OH OK OR PA RI SC SD TN TX UT VA VT WA WI WV WY
Special thanks to Jody Shuart, Scott Bauer and the ARS Information Staff for their hard work on this project!
This publication is not copyrighted, and permission to reproduce it is not required.
Search The Garden Helper: