plant ID
Gardening Reference » Gardening in 2006
by eoin on August 18, 2006 04:33 AM
Hi
Im knew to the board & houseplants in general but i recently picked up a few plants and would appreciate your help identifying the following plant so i can find out how to care of it. Actually any tips in that regard would help too.
apologies for the poor qulaity photo. It has dark green leaves with a red edge .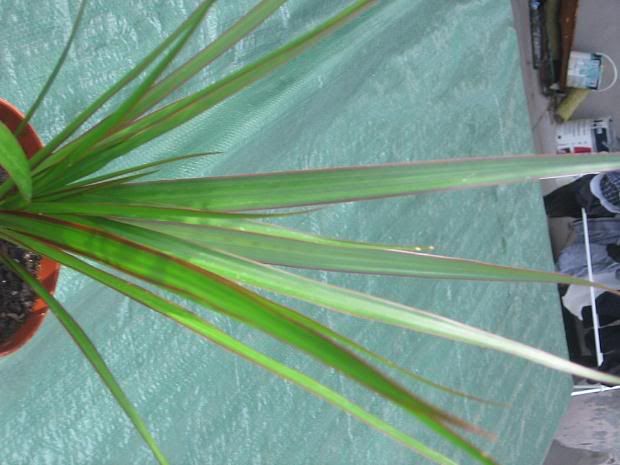 by weezie13 on August 18, 2006 05:31 AM
Looks like a "spike plant"
P.S. Any chance you can re~size that picture??


We love pictures but we need them to be 480 x 640.
Thanks bunches..
* * * *
Weezie
Don't forget to be kind to strangers. For some who have
done this have entertained angels without realizing it.
- Bible - Hebrews 13:2



http://photobucket.com/albums/y250/weezie13/
by loz on August 18, 2006 01:31 PM
Looks like a dracaena marginata--I have 5 of them!

by dodge on August 27, 2006 01:11 PM
eoin,
I agree with loz.
dodge
* * * *

''''Those who live in the Lord Never See Each Other For The Last Time!''''
Similar discussions:
Search The Garden Helper: