Tuberous Begonias
Willy's Place » Wallpaper of the Day
by Bill on September 17, 2003 05:15 AM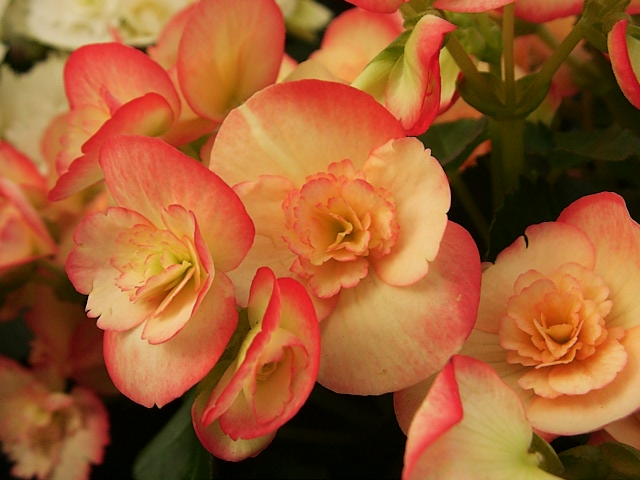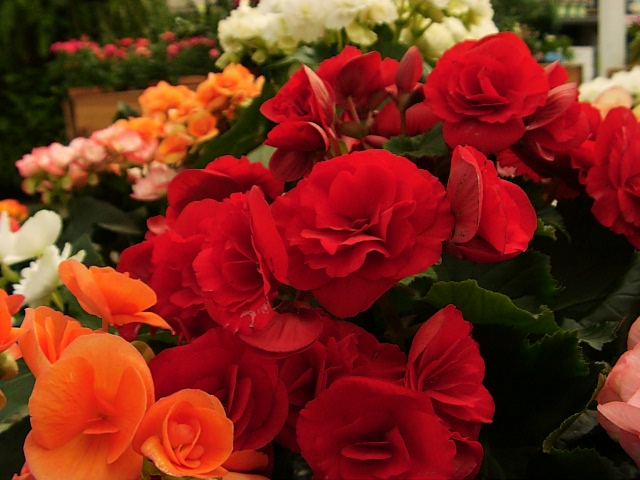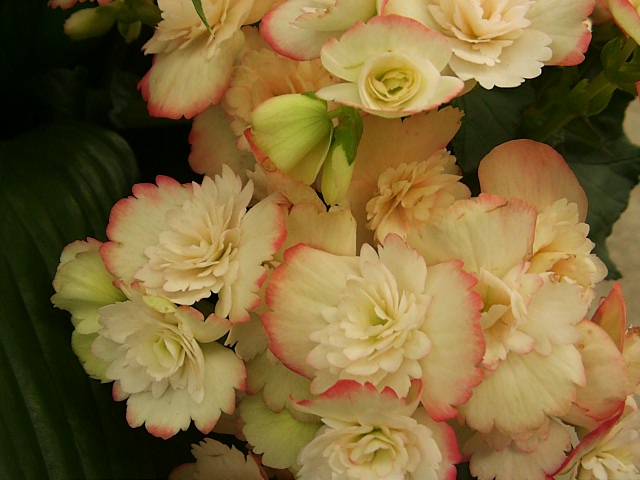 * * * *

by weezie13 on September 17, 2003 06:29 AM
Oh, you should have seen my mom's this year,
Gorgeous, the blooms never stopped!!!
And she had several colors to a pot!!!
It was a nice idea!

Weezie
* * * *
Weezie
Don't forget to be kind to strangers. For some who have
done this have entertained angels without realizing it.
- Bible - Hebrews 13:2



http://photobucket.com/albums/y250/weezie13/
by loz on September 17, 2003 08:24 AM
Beautiful pics, I really like the second one--so many colors in it.

by barleychown on September 17, 2003 09:11 AM
WOW!!!

Now I need some of these, too...

Thanks Bill!
* * * *


We do not see things as they are, we see things as we are.
by njoynit on September 17, 2003 12:16 PM
got a name on that 1st one?
and to be sure ........are those tuberous or rex?
I just have one type begonia is a cane type and an angelwing.i do got some shade spots can spruce up...............
lovely pics though....are they yours?
* * * *


I will age ungracefully until I become an old woman in a small garden..doing whatever the Hell I want!
http://community.webshots.com/user/njoynit03
http://community.webshots.com/user/njoynit
http://photos.yahoo.com/njoynit03
Search The Garden Helper: