Gerbera care?
Gardening Reference » Gardening in 2006
by Tonya on May 12, 2006 06:02 AM
I recently bought these little canned flowers (you pop the top, add water and they will sprout) as a little project to do with my 6 year old daughter. The pansys died out quickly, the sunflower is doing incredible, but the gerbera is looking odd to me. Here are some pics. I repotted and it now has new growth, but is all "lanky" looking. Please help me not kill my daughter's plant!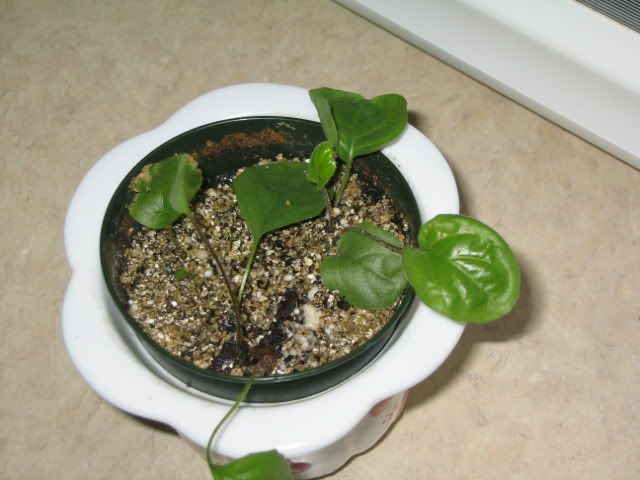 * * * *


Bote and Babe's World
by gardenmom32210 on May 13, 2006 01:28 AM
Hi Tonya

It's a pleasure to meet you.
Gerberas are pretty little plants that are easy to care for if you follow a few guidelines

Try not to water from above,they don't like it and always let them dry out a little between waterings. They don't like their toes soggy. Watering in the morning is a good idea for this little beauty.
When repotting make sure you plant the crowns above the soil level. Unfortunately gerberas are prone to crown rot.
They need full sun unless you are in a very hot area.
Fertilize once a month except for whne in bloom,then fertilize every 2 weeks.
Hope this helps

G-Mom
by Tonya on May 13, 2006 02:09 AM
Hi G-mom! Nice to meet you, too! I love this place! I will move this one outside...I did notice that having it in a double pot system has been great for it, it has several new leaves growing. Thanks so much for the advice! I am going to slowly move this little one outside for the full sun!


* * * *


Bote and Babe's World
Similar discussions:
Search The Garden Helper: