Bellflowers (Campanula spp.)
Willy's Place » Plant Pictures and Profiles
by Bill on December 10, 2003 02:15 PM
There are about three hundred different species of Campanula. The family contains annuals, biennials and perennials, most of which produce bell shaped flowers in shades of blue, purple, pink or white. The plants themselves range from low growing miniatures and creepers to six foot uprights!
Campanulas prefer full sun and rich, well drained soil. They should be kept well watered, especially when in bloom.
Sow seeds of the annual forms indoors, about 8 weeks before the last frost date. The seed requires light so do not cover them. If the seed flat is kept at about 75 degrees F., the seeds will germinate in 10 - 14 days. Keep the seedlings in bright light until it is time to transplant into the garden.
Perennial forms can be propagated by seeds or cuttings. Established plants should be divided every two to three years.
Campanula calacanthema
(annual)
Cup and Saucer... 8-12 inches tall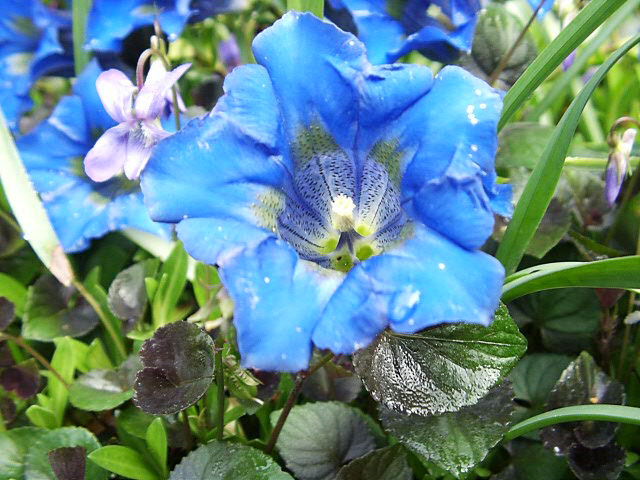 Campanula rotundifolia
(perennial, zone 3)
Bluebells of Scotland... 1-3 feet tall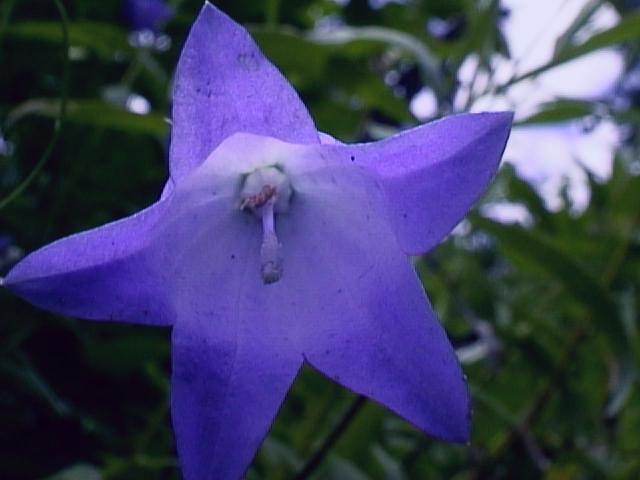 Campanula glomerata
(perennial, zone 2)
Bellflower... 2 feet tall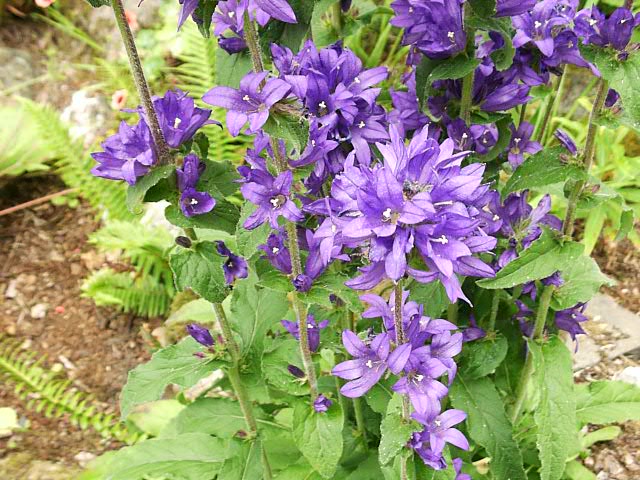 Campanula carpatica
(perennial, zone 3)
Blue Carpet... 6-12 inches tall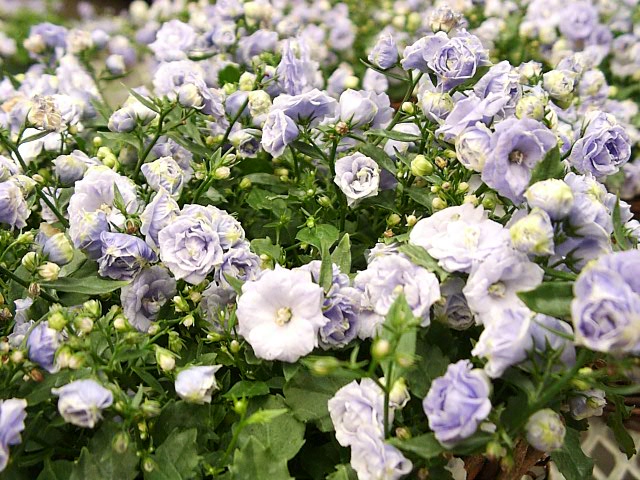 * * * *

by weezie13 on December 10, 2003 02:43 PM
Very nice,
One of the easiest flowers to grow,
I have several different varieties,
The top three and some creepers,
and harebells and one or two more I don't remember the names, but not that last one,
almost looks like mini~roses.....
I will have to go hunting for that one!!
Weezie
* * * *
Weezie
Don't forget to be kind to strangers. For some who have
done this have entertained angels without realizing it.
- Bible - Hebrews 13:2



http://photobucket.com/albums/y250/weezie13/
by loz on December 10, 2003 05:42 PM
Beautiful colors bill.....that is one of the first things that makes me want to buy a flower.....the color....

by catlover on December 13, 2003 02:00 AM
Wow those are beautiful....since they are zone 2 and 3 does that mean I can't grow them in 9?

* * * *



by Bill on December 13, 2003 02:37 AM
I'm sure that they would grow just fine down there Karen, but you might have to put them in a spot where they get a
little
shade in the hottest part of the day.....
Generally, when a certain zone is listed it indicates that the plant will grow in any zone warmer than the specified one
(hardy TO zone 3)
When there is a zone range
(zones 3 TO 6)
, the plant may not survive the higher temperatures or may require a cool period during the winter.
Does that make sense to you?





* * * *

by catlover on December 13, 2003 09:10 AM
Yep, thanx!!!


* * * *



Search The Garden Helper: