Brazilian Plume (Jacobinia carnea)
Willy's Place » Plant Pictures and Profiles
by Bill on October 08, 2003 02:33 PM
Brazilian Plume,
Jacobinia carnea
, is a small (4 foot tall, 2 foot spread) indoor shrub which performs best when grown in the full sun of a south facing window.
During the growing season (Spring through Fall), they prefer a room temperature of 60-75 degrees F. but should be kept in a cooler (55 degree) room during the dormant winter months.
Keep the soil moist at all times but never soggy, and feed every two weeks with a good all purpose fertilizer from March through October. Set the planter on a tray of moist stones to provide added humidity.
Jacobinias can be pruned back drastically in early Spring to prevent legginess. The plant can easily be propagated with 2-3 inch tip cuttings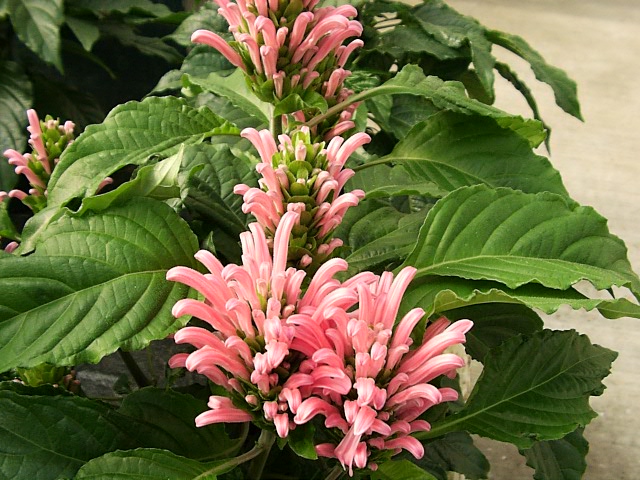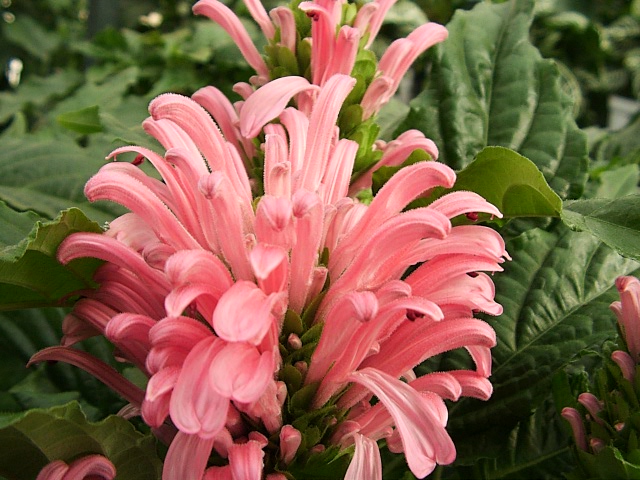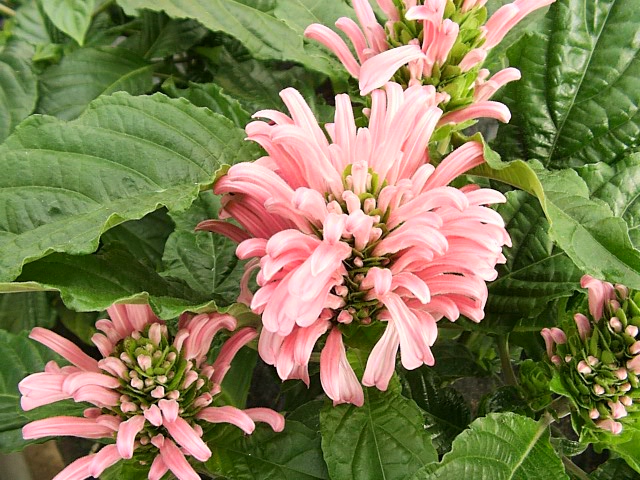 * * * *

by catlover on October 08, 2003 07:30 PM
That is a pretty plant....even the leaves are great. I thank you for info at the top of page.


Catlover

* * * *



Search The Garden Helper: