Strawflowers (Helichrysum bracteatum)
Willy's Place » Plant Pictures and Profiles
by Bill on October 11, 2003 02:14 PM
Strawflowers...
Helichrysum bracteatum
is an annual which ranges in height from 12 to 30 inches. They require full sun and porous, well drained soil and thrive in long hot summers. Once the plants become established, keep them on the dry side...
The flowers, which come in shades of red, salmon, purple, yellow, pink and white, begin to appear in July and will continue up until the first frost.
The seeds may be sown indoors 4-6 weeks before it is time to set them into the garden (keep the seed tray at about 70 degrees F.), or they can be sown directly into the garden after all danger of frost has passed. Plant them 9-15 inches apart where they are to be grown.
Strawflower seeds require light for germination, so they should not be covered!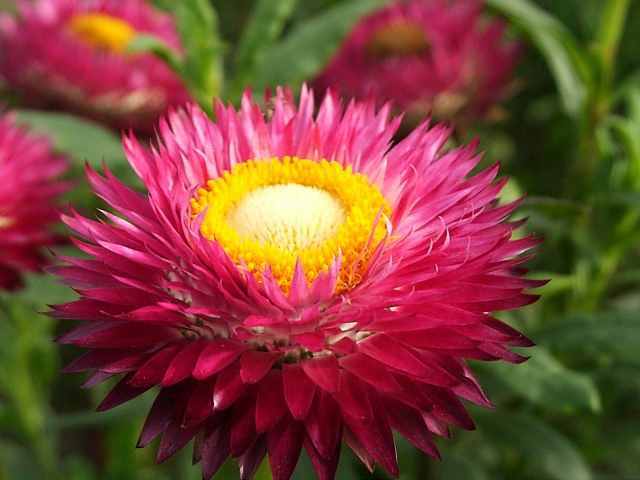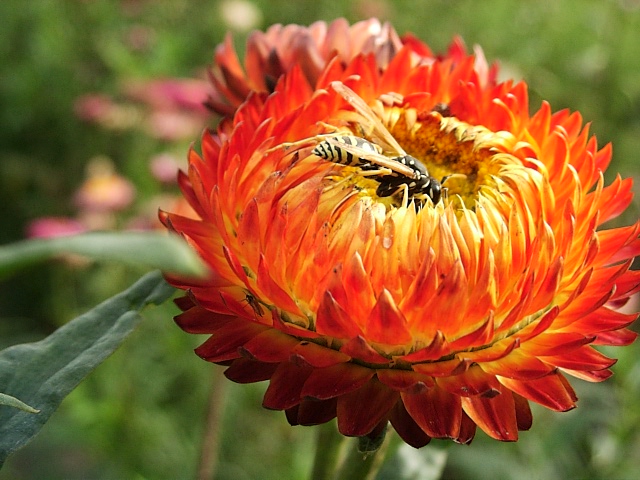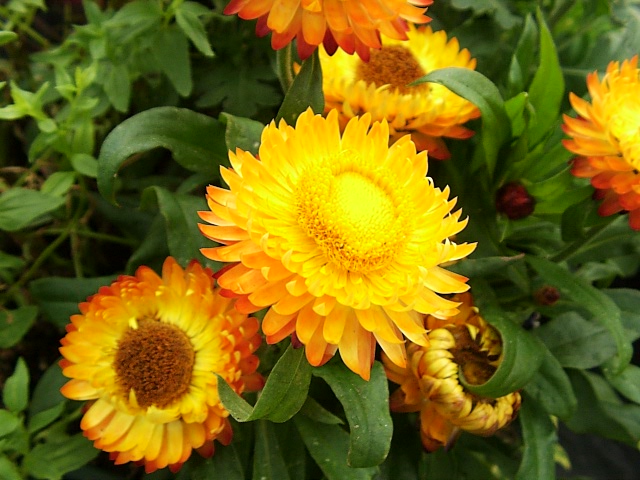 These are Cedar Hill flowers!
* * * *

by catlover on October 11, 2003 07:11 PM
These are nice. Are these the flowers that are dried and used for flower arrangments?

Catlover

* * * *



by Bill on October 12, 2003 01:41 PM
Strawflowers make beautiful dried flower arrangements.
Cut them when the flowers are only partially open
(they continue to open as they dry)
Immediately, hang your Strawflowers upside down in dry, dark, open, airy place
(the color tends to fade if they are dried in the light)
.

* * * *

Search The Garden Helper: