Rosa ragusa
Willy's Place » Wallpaper of the Day
by Bill on July 24, 2003 05:42 AM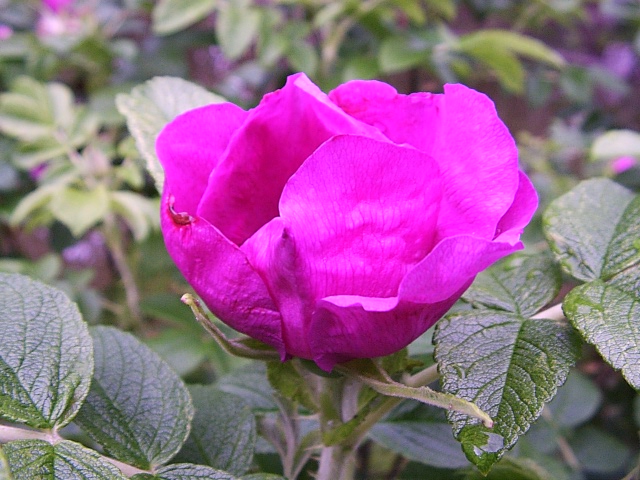 * * * *

by catlover on July 24, 2003 09:27 PM
oooohhhh, I am checking on this plant for my yard. Love the pink color. Would incorporate well with my bright pink bouganvilla. Wonder if it grows in zone 9-10. Or if they sell it here!

Curious Catlover
* * * *



by weezie13 on July 24, 2003 09:35 PM
Karen,
It's a very hardy rose,
We have it up here. (aone 5)
Can make a hedge out of it,
can grow that thick, or a big tall bush, I've seen several different way here.
Lot's of thorny spines on it....
I love the color!!!
Weezie
* * * *
Weezie
Don't forget to be kind to strangers. For some who have
done this have entertained angels without realizing it.
- Bible - Hebrews 13:2



http://photobucket.com/albums/y250/weezie13/
Similar discussions:
Search The Garden Helper: