Ivy wall...
Gardening Reference » Gardening in 2006
by Tonya on July 18, 2006 04:20 PM
Mom has this ivy (or maybe it has her) growing in front of her "wash house". She had ducks that ate it back to next to nothing last year, but it is very resilliant!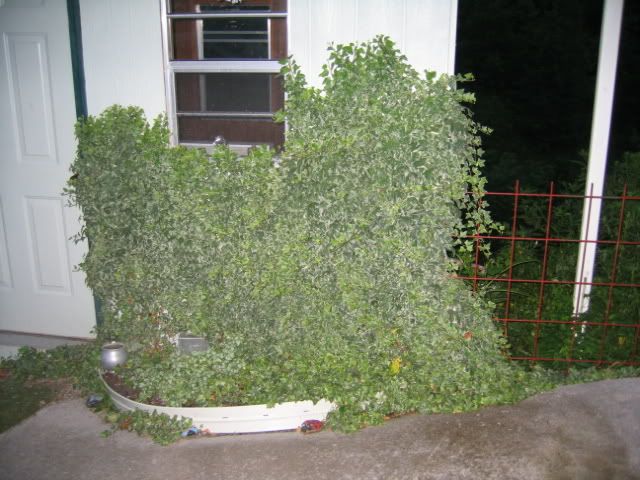 It is really cool, it has leaves that resemble hunters camos...with shades of gray and green....

* * * *


Bote and Babe's World
by chenno on July 18, 2006 05:08 PM
Love Ivy...Very Cool,Tonya
* * * *


Painting is silent poetry, and poetry is painting that speaks.
Plutarch
by afgreyparrot on July 19, 2006 12:32 AM
Cool!
Rachel had beautiful ivy growing on her house when she bought the house. I loved it. But, they got rid of all of it!

* * * *



Buckle up! It makes it harder for the aliens to suck you out of your car!
by Tonya on July 19, 2006 01:30 AM
The reason they probably got rid of it is that the roots will get into the bricks and pull out the mortar between them and weaken the structure

. Eventually the only thing holding the wall up will be the ivy...not cool! But on a wooden frame....I LOVE it!!
* * * *


Bote and Babe's World
by Tonya on July 21, 2006 10:01 AM
Here is a better pic of how it appears to be a cammo leaf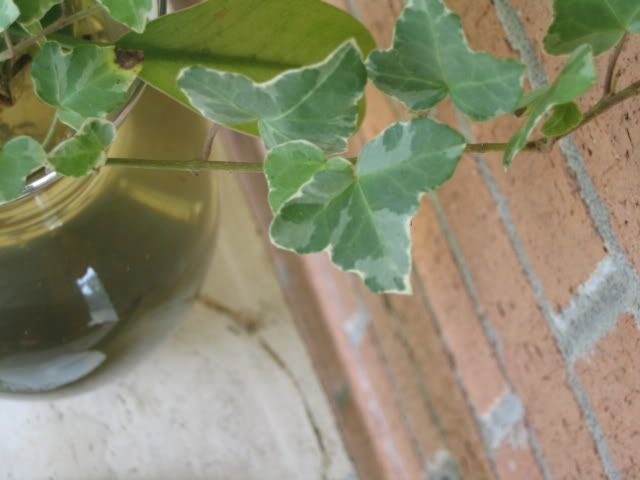 * * * *


Bote and Babe's World
Search The Garden Helper: