Name Please
Gardening Reference » Gardening in 2006
by Flower*Lover on June 08, 2006 05:54 AM
I found this cactus and I was wondering if someone could identify it for me?
TIA
Both pics are of the same cactus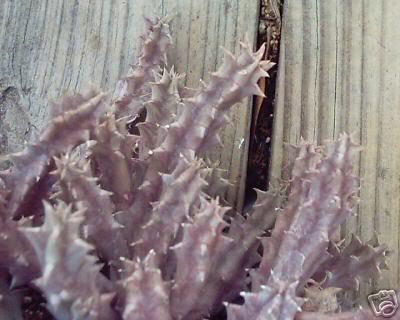 * * * *
Kelly
by margaret e. pell on June 09, 2006 01:58 AM
That's a huernia zebrina! I love them. It's not a cactus and is actually related to milkweeds. Grow it like a cactus, though, lots of sun and not much water.
http://www.succulent-plant.com/huernia.html
* * * *

may God bless the WHOLE world!
by Flower*Lover on June 09, 2006 02:04 AM
Thanks so much

* * * *
Kelly

Search The Garden Helper: