Red-headed Irishman
Gardening Reference » Gardening in 2006
by jonni13 on April 19, 2006 11:14 AM
AKA Mammillaria spinosissima. It's blooming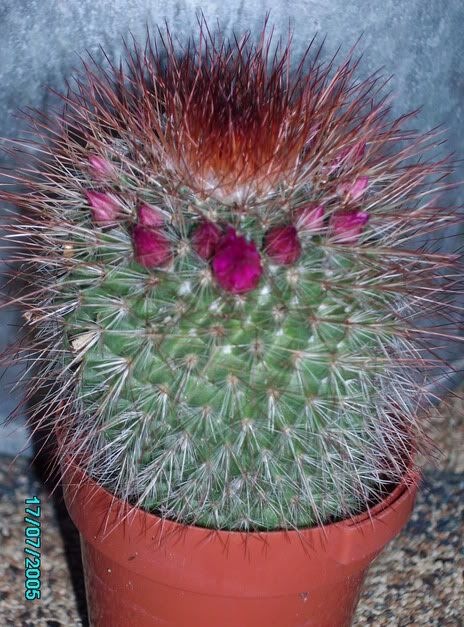 And from the top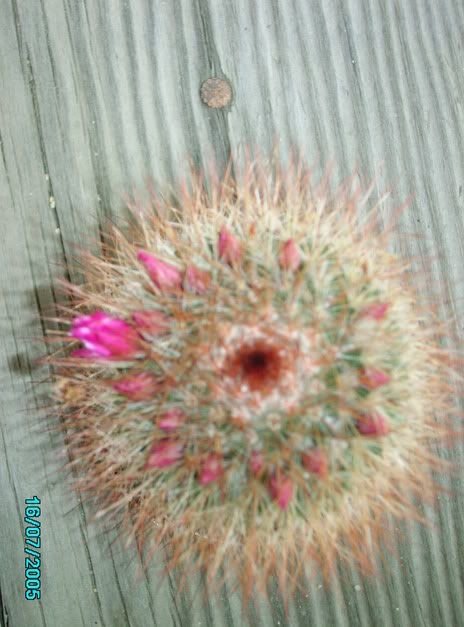 * * * *
~Tina


Getting old is the pits. But it sure beats the alternative.
My Blog
by JV on April 19, 2006 04:09 PM
Tina that is a good looking red headed Irishman bloom is so pretty.
Jimmy
* * * *


Meet Clyde my Male Sugar Glider. Clyde says.
Keep it organic
GOD BLESS THE U.S.A.
Pray for our Troops!
by margaret e. pell on April 20, 2006 05:14 AM
Show us again when lots of the flowers are open at the same time, please!
* * * *

may God bless the WHOLE world!
by afgreyparrot on April 20, 2006 10:49 AM
Cool!

* * * *



Buckle up! It makes it harder for the aliens to suck you out of your car!
Search The Garden Helper: