Bitter Root (Lewisia cotyledon)
Willy's Place » Plant Pictures and Profiles
by Bill on May 06, 2004 05:53 PM
Lewisia cotyledon
(Bitter Root) is native to the Pacific Northwest.
It prefers cooler climates, where it should be grown in full sun, but can be grown in warmer areas if it is planted in light shade. Lewisias are also suitable for container plantings.
The most critical requirement for growing Lewisias is near-perfect drainage around the plant's crown to prevent rot during the winter months. (fine gravel or granite grit should be added around the crown at planting time)
Lewisias are easily hybridized, and propagated by seed which may be sown in Spring or Fall.
Most Lewisias are hardy to USDA zone 5.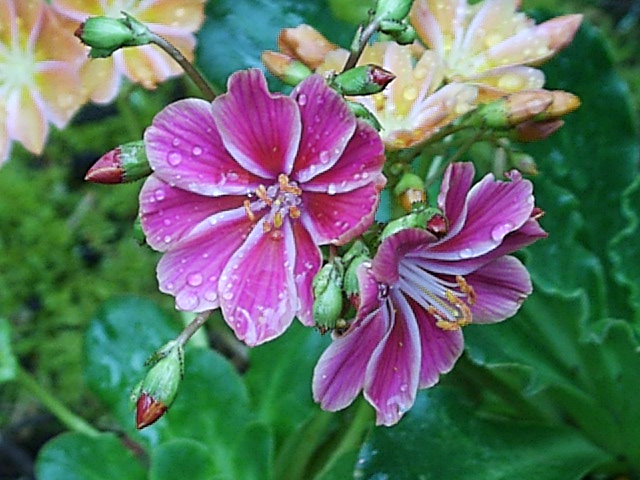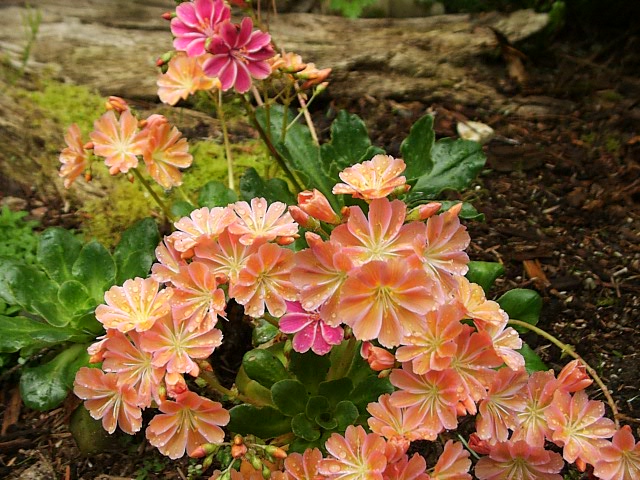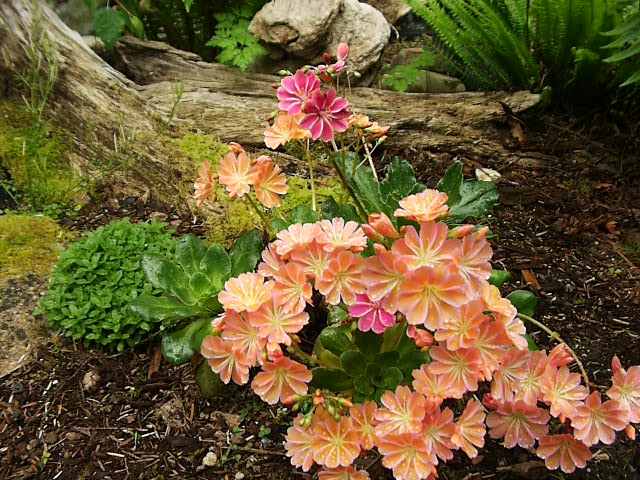 These are Cedar Hill flowers!
by Chrissy on May 06, 2004 09:11 PM
Those are absolutely stunning Bill, I love the orange/peachy colored ones:)
* * * *

z5b
by Jiffymouse on May 10, 2004 12:04 AM

i like it!


Search The Garden Helper: