Dendrobium
Willy's Place » Wallpaper of the Day
by Bill on November 10, 2006 11:02 AM
My new Dendrobium Orchid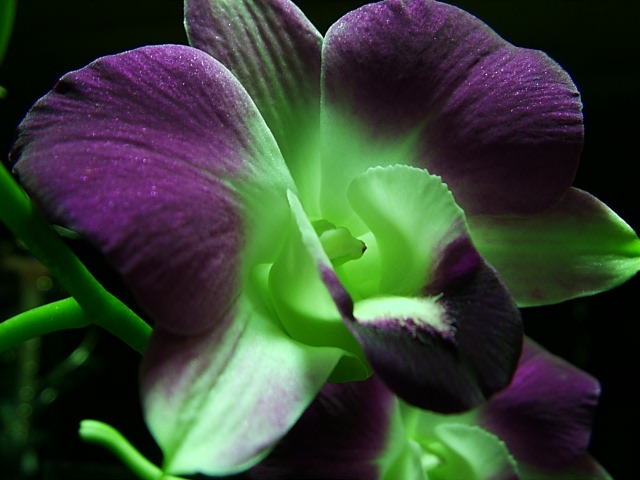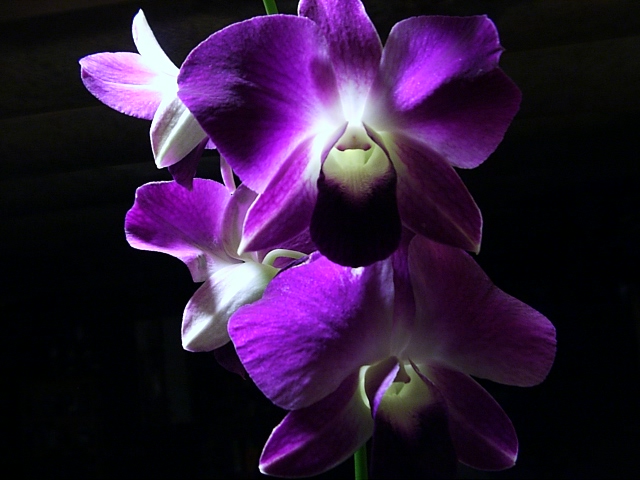 (^-^*)
* * * *

by afgreyparrot on November 10, 2006 11:17 AM
The orchid is absolutely beautiful...
...but the photography is absolutely stunning.
* * * *



Buckle up! It makes it harder for the aliens to suck you out of your car!
by Triss on November 10, 2006 11:18 AM
WOW, you got that right Cindy.
Amazing shots Bill!!!
* * * *


We are all under the same stars... therefore we are never far apart.
by Jiffymouse on November 10, 2006 11:44 AM
i'm with cindy. the orchid is nice, the photography (and photographer) is AWESOME!!!!!
thanks for sharing

by Dixie Angel on November 10, 2006 09:31 PM
Simply beautiful! Those are great shots, Bill!
Dianna
* * * *

by plants 'n pots on November 17, 2006 10:33 AM
GORGEOUS!!!
* * * *


Lynne's knitting journal
"I'm spayed, declawed, and housebound - how's YOUR day going???"
by loz on November 19, 2006 11:17 AM
Wow how did I miss this?

Amazing! That second shot is sooooooooooooooo pretty! Not that they all aren't, but that one speaks to me!

by penny in ontario on November 22, 2006 07:47 AM
by joclyn on November 23, 2006 06:58 AM
quote:

---

Originally posted by afgreyparrot:
The orchid is absolutely beautiful...
...but the photography is absolutely stunning.

---
you took the words right outta my mouth!!!
fantabulous pics, bill!!! what kind of camera?? (i've decided to get a digital and am open to suggestions).
i recently got a dendrobium also...the flowers look just like this one.
i've been unable to find info on caring for it though...
by flowersgrowing on December 08, 2006 10:51 PM
Nice pictures bill.
Joclyn if you want to buy a digital camera i recommend you Olympus C8080 8MP, wide angle. It's a good camera ( not very expensive) and you can make pictures like this if you have some knowledges about photography. May you will need some studio lights

. You your budget is bigger i recommend you a Nikon.
by Bill on December 08, 2006 11:24 PM
http://www.thegardenhelper.com/BBorchid.html
http://www.thegardenhelper.com/orchid.html
I use a Casio QV-8000SX Camera
* * * *

Search The Garden Helper: