An itsy bitsy spider....
Willy's Place » Wallpaper of the Day
by Bill on July 16, 2003 09:05 PM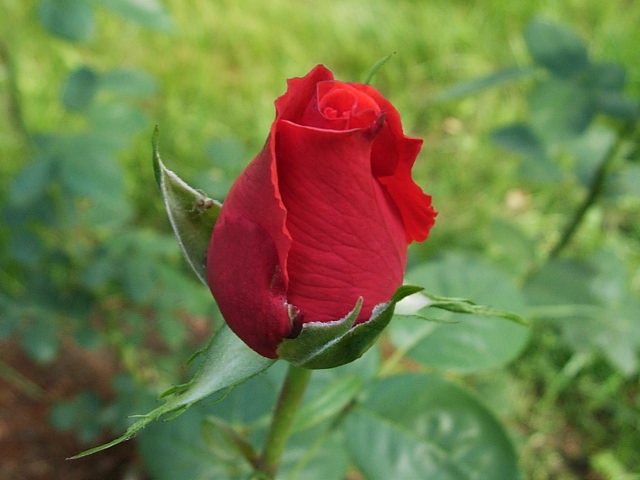 * * * *

by weezie13 on July 16, 2003 09:10 PM
Man, I wish I had your camera!!!
I had one of the spiders that's bright yellow and black and the pattern looks like an alien from outterspace!!!
I took several pictures with my digital, but can't figure out how to use the zoom yet!!!
That thing was HUGE!!!!!
Nice rose!!!
Weezie



* * * *
Weezie

Don't forget to be kind to strangers. For some who have
done this have entertained angels without realizing it.
- Bible - Hebrews 13:2







http://photobucket.com/albums/y250/weezie13/

by Bill on July 17, 2003 07:29 PM
What kind of camera do you have, Weezie? Do you use a tripod for your zoom-ups?

* * * *

by weezie13 on July 17, 2003 07:42 PM
Just a regular digital.......???
OLYMPUS D~340R........
No tripod.
Kevin has an old 35 ml he takes good close ups, but I am just too mechanically retarded!
With the digital we have, and you leave it on HQ, it takes an awesome picture, very easy to print up.........
But when I have to start pushing buttons, by the time I've pushed the all the buttons the kids have moved 3 times!!!!!!
I love the camera to make my desktops of the personal pictures, I've been side tracked on my pictures because someone I know keeps posting really nice pictures and I keep using those.!!!!!!!!


Weezie

* * * *
Weezie

Don't forget to be kind to strangers. For some who have
done this have entertained angels without realizing it.
- Bible - Hebrews 13:2







http://photobucket.com/albums/y250/weezie13/

Search The Garden Helper: