A new gallery!
Willy's Place » Wallpaper of the Day
by Bill on November 21, 2003 05:43 PM
I've been adding new photos to the Desktop of the Day section for six months now (343 photos worth) It's pretty time consuming for someone to browse back through all of those posts, so I created a new gallery with all of the pictures that you may have missed. If you're in the mood for new desktop wallpaper, and today's pictures don't ring your bell, take a peak at what's available in the Desktop Gallery!
http://www.thegardenhelper.com/pixdujour/photogallery1.html





* * * *

by IowaNovice on November 21, 2003 05:50 PM
Wow! That's great Bill! Such wonderful pics!
* * * *
by catlover on November 21, 2003 06:12 PM
Hey Bill you did a super duper job!
Out of sheer curiousity

....which picture do you have on your desktop?

Whenever I get MY computer the first couple up are going to be the red rose with water droplets on it and that beautiful Bengal tiger!!!!

Catlover



* * * *



by Bill on November 21, 2003 07:15 PM
Thank you!!!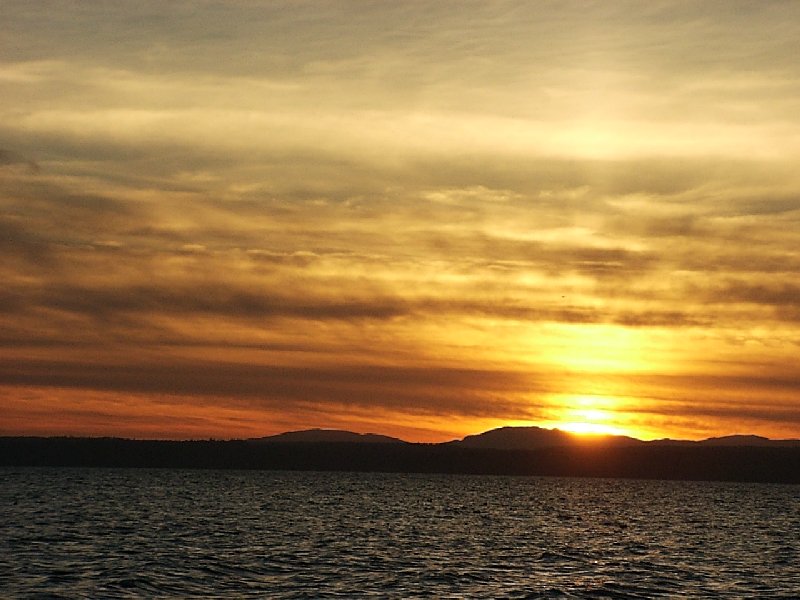 I change it every 2-3 days.

* * * *

by Jiffymouse on November 21, 2003 07:17 PM
awesome!!
by Jillie on November 21, 2003 07:20 PM
Oooooh, this is the greatest! A new one every day for the desktop at work. Seeing all the shots like that, in big bunches, is grand. Thank you, thank you, thank you!
* * * *


by diagones on December 30, 2003 12:26 AM
Weezie,
That rose with the water droplets was my desktop till I saw the orchids

by glassonion on January 20, 2004 04:55 AM
Hello,

I'm new here. These pictures are GREAT!!! I truly enjoyed your collections!

Thanks,
glassonion
by Rosepetal on January 24, 2004 05:00 AM
Bill
You made my day

What a wonderful collection!
Thanks for all the work you do for our benefit.
Rosepetal
* * * *

For this "New Year" help me to be kinder and more loving to all around me, I pray.
by Erwin Greven on February 04, 2004 09:55 PM
I play in a pshychadelic rockband called Hedera Helix.
Also I created our website wich contains some pictures of a hedera helix (ivy). One of them is a wallpaper of this site wich I'm very pleased with. This because it's one of the few pictures wich has the size 1152*768. Thank you!!


by <Guest> on February 04, 2005 03:56 AM
Just passing through, wanted to say thanks for all the great pictures

by Winter Rosebudd on February 07, 2005 11:13 PM
Oh Thank you!!!! I went straight for that baby piglet!

* * * *
by <Displaced Conehead> on February 10, 2005 05:20 PM
I am a Washingtonian stuck over in the OTHER Washington and miss home so much that your pictures made me tear up a bit. I like to keep pictures of home on my desktop to keep from being so homesick. Thank you so much for all the gorgeous pictures from the Olympic Peninsula.

by KarensYard on June 11, 2005 07:29 PM
Terrific pictures! I enjoyed looking at them. Loved the one of the two horses

by maryann matthews on July 22, 2005 01:16 PM
You Wowed me with those pics Bill!
I couldn't pick a favorite one, they are so beautiful!
Maryann Matthews
* * * *

To get your ideas across use small words, big ideas, and short
sentences.
-- John Henry Patterson
by beth saelens on February 21, 2006 09:59 AM
Dear Bill, The photos are stunningly gorgeous,,are you a naturalist by job or just for pleasure,, Beth the newbie.. to garden site..

by Bill on February 21, 2006 10:49 AM
Dear Beth...
I love the flora and fauna that I encounter when I wander through the world. Its not a job, its a pleasure!
Thank you!!!

* * * *

by AndreaJoy on March 25, 2006 02:27 AM
Thanks Bill! I now have a lovely pink flower to look at all day! Beautiful Photos.
by rucrazy on April 26, 2006 01:26 PM
Great pictures, Bill!

Are these mostly photos taken by you? Of your garden (forest)?
I am going to have to check-in often as I like waaaaaaaaaaaay too many of them!

Thanks for all the tedious work that must have gone into this project!



by magnificentkevin on May 22, 2006 07:52 AM
Just stumbled across these, thanks for sharing?

Nice to see a waterfall on my desktop...

* * * *
A fine is a tax for doing wrong. A tax is a fine for doing well.

by Zenith on June 18, 2006 10:41 PM
Some nice images you have in your gallery.
by gailo on July 29, 2006 05:54 AM
I love that picture on page one that is a pink flower that is sort of translucent. It is ethereal.

* * * *
gailo

by lunafairy on November 06, 2006 06:33 AM
Your pictures are beautiful. I am a new gardener and really enjoy your site.

* * * *
believe

Similar discussions:
Search The Garden Helper: